Labor court confirms that JBS must reinstate indigenous workers in Brazil plant
A labor court in Santa Catarina has confirmed an injunction ordering JBS SA, the world's largest meatpacker, to reinstate about 40 indigenous people dismissed after May 2020, as the COVID-19 pandemic started to ravage meat plants in Brazil.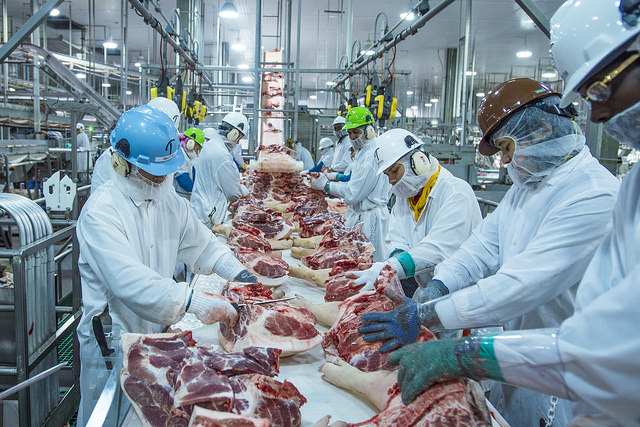 The court also ruled that JBS should pay individual and collective damages to the workers involved in the suit, according to a decision dated 4 October seen by Reuters.
In an emailed response to Reuters, JBS said it does not comment on ongoing cases.
Meatpacker JBS was sued for alleged violation of indigenous workers' rights after firing about 40 members of the Kaingang tribe from a plant in southern Brazil.
The suit filed in June 2020 by the labor prosecutor's office alleged that JBS discriminated against these workers as the novel coronavirus pandemic escalated in the country.
In his 4 October decision, Labor Judge Adilton Detoni ordered JBS to pay individual damages of 10 times the salaries of each of the laid off workers, based on the value of their contracts at the time of the mass dismissals.
Detoni also ordered payment of collective damages equal to 50% of the total sum of the individual damages, according to the ruling.
JBS refuted discrimination claims.
When the workers were fired from JBS's Seara meat plant in Santa Catarina, the company said they were paid their full rights.
The company also noted the workers fired in May of 2020 traveled 300 kilometers (186.4 miles) every day to get to the plant on transportation arranged by the company.
JBS said at the time the workers were let go after the company discontinued that bus service.
Read more about this story here.
Source: Reuters