USA debates labelling practices on beef and meat labels
The National Cattlemen's Beef Association launched a petition to change the wording on meat packaging labels earlier this year – groups are now debating whether "product of USA" should be retired in favor of "Processed in USA".
Farm Progress reports that the Biden administration has promised action on the USDA's "Product of the USA" label as part of broader discussions on restoring market competitiveness in the US meat sector.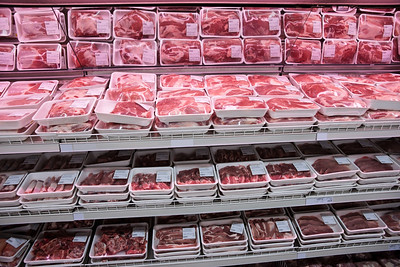 The National Cattlemen's Beef Association recently filed a petition with the Food Safety Inspection Service to eliminate the use of the Product of the USA label and other broad US origin labeling claims for beef products. The comment period for the petition closed on 17 August.
"We have taken note of the many comments submitted to USDA and the [Federal Trade Commission] regarding meat labeling and understand that the current 'Product of USA' label on meat products may no longer effectively serve either of those purposes, to the detriment of consumers, producers, and fair and competitive markets," Vilsack said earlier this summer after stating USDA would be taking a closer look at the label.
Over 250 people submitted comments on NCBA's petition, which called for the elimination of the broadly applicable "Product of USA" label and the creation of a new "Processed in USA" label. Beyond precluding a specific misleading practice NCBA believes this can be accomplished voluntarily without the imposition of new regulatory requirements on the beef supply chain.
Further, NCBA's petition notes USDA through the Agricultural Marketing Service should proactively work with beef producers, processors and retailers to develop voluntary, verifiable origin marketing claims that deliver tangible benefits to cattle producers without violating rules of trade.
NCBA's petition notes that "USDA can play an important leadership role in providing producers with more robust opportunities to utilize true marketing claims to further differentiate their products and gain more leverage in the supply chain."
Read the full story in Farm Progress.