EU farming unions lobby for producers affected by recent catastrophic floods
Copa and Cogeca met Slovenian Presidency and call for continuation of CAP work and swift action in helping those affected by floods.
Copa and Cogeca have met with the new Presidency of the Council, Agriculture Minister Jože Podgoršek to discuss the Slovenian Presidency priorities.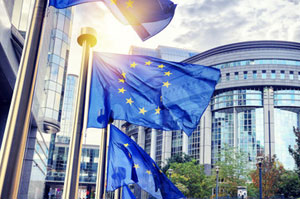 These priorities included the conclusion of the legislative acts regarding the CAP reform, the organic farming action plan, animal welfare, the "End the Cage Age" EU citizens' initiative and trade issues. With the CAP vote having reached an agreement and being adopted, important work must continue in order to keep moving these strategies forward as European farmers stand ready to assist and work towards a more durable farming.
The recent climatic impact of floods across Western Europe highlight not only the need for better support but also call for the necessary resources to properly deal with such issues, as the ravaging floods that began on 14 July 2021 caused detrimental losses across many lands, affecting agricultural crops, and families. The heavy rains impacted agricultural lands greatly. The infrastructure breakages across Belgium, France, Luxembourg, the Netherlands, and Germany caused a perturbation to economic activities throughout the agricultural sector. Especially in Belgium and Germany, a lot of these breakages occurred across agricultural buildings and farms and the consequences included flooded crops and soil erosion, effectively eliminating any signs of a successful harvest at this stage.
With the water damage having caused a heavy human toll, Copa and Cogeca underline the importance of swift European Commission action to help and support all citizens, farmers and areas affected by the climatic conditions of the past week.
Farmers and agri-cooperatives empathise with those affected and stand ready for action to help their communities, as farmers across Europe have shown with their efforts to help affected areas by mobilising tractors, tanks, and other agricultural equipment.