Milking opportunity in the foothills of Mount Kenya
When Simon and Sylvia Kiruja started their farm three years ago, they never imagined it would get so big they would need a bigger plot.
Their 3 cows used to bring them 7 litres of milk a day. Today, their 45 cows deliver more than 250 litres daily, contributing around US$1,700 monthly depending on the season, to the Kirujas' income.
Their farm, nestled in Meru, on the North-Eastern slopes of Mount Kenya, is typical for many dairy farmers in the region, where rolling tea farms spread their emerald-green carpet. But tea, coffee and vegetables do not fetch the kind of prices they used to, and so farmers are looking for alternatives.
"We have really managed to improve our income and livelihood," said Kiruja, taking a look at the condition of Arsenal, a heifer weighing 568 kg. Every month, she is weighed, checked by the vet, and fed a steady meal of Brachiaria – a drought-resilient fodder grass high in protein which also sinks carbon in the soil – mixed with maize silage, sweet potato leaves and protein concentrate depending on the time of day.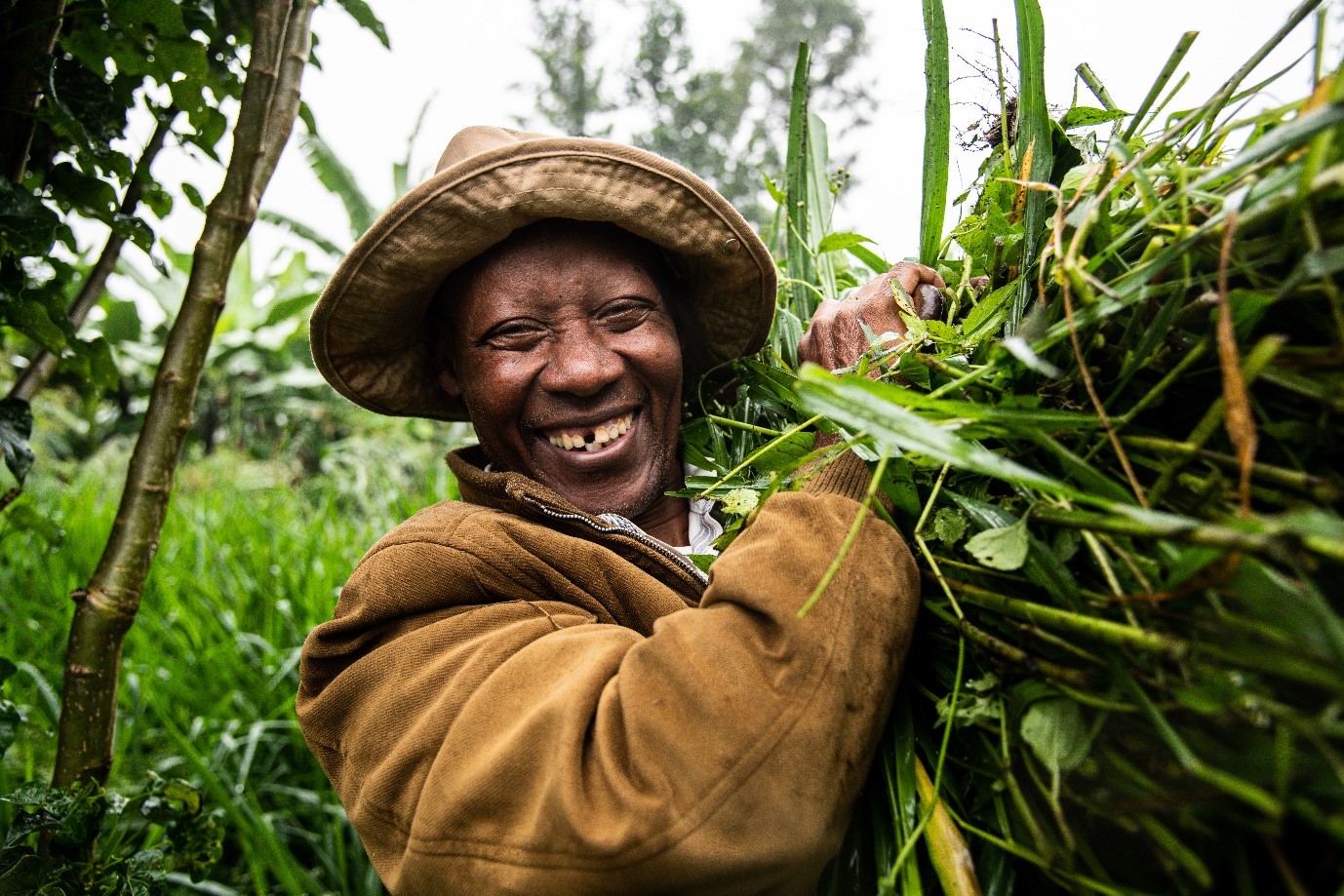 The Kirujas are among those small-scale farmers driving a growing trend in Meru county: intensive milk production. Their efforts to learn as much as possible about new farming techniques and technology as dairy entrepreneurs are starting to pay off.
Tapping Kenya's dairy potential
Milk accounts for 8% of Kenya's GDP, making it an important player in the government's Big Four Agenda – the country's 2030 vision to boost manufacturing, achieve universal health coverage, food security and affordable housing.
But farmers like the Karujas face a plethora of hurdles to earning big. Among them are the high costs of production – with feed taking the lion's share of investment mainly due to lack of land – with lack of credit access, information, training or storage facilities all contributing.
Dorcas Kigetu, Meru Dairy Union coordinator, says few members have yet to adopt new and improved Brachiara and Panicum forages, which could improve feed quality and cut back on production costs, she notes.
Climate change is also playing havoc with traditional weather patterns, bringing flooding and more heavy rains – even during this last dry season. The price: increased disease pressure on livestock, especially those bred and kept in restricted plots.
Tackling threats
The county currently produces 200 million litres per year of milk – above the national average – valued at US$99 million. With the right support, that number could reach 350 million litres annually.
Efforts are underway to address hurdles to dairy farming. The Government of Kenya has just unveiled plans for a US$2.5 million cooling plant in Meru by October 2020, to hold 100,000 litres of milk, allowing farmers to store it and fetch potentially higher prices.
Cooperatives have also proved successful in helping farmers navigate complex markets. The Kirujas are among 73,000 members of the Meru Dairy Cooperative Union, a powerful group with its own milk brand, Mount Kenya Milk, owned and run by farmers.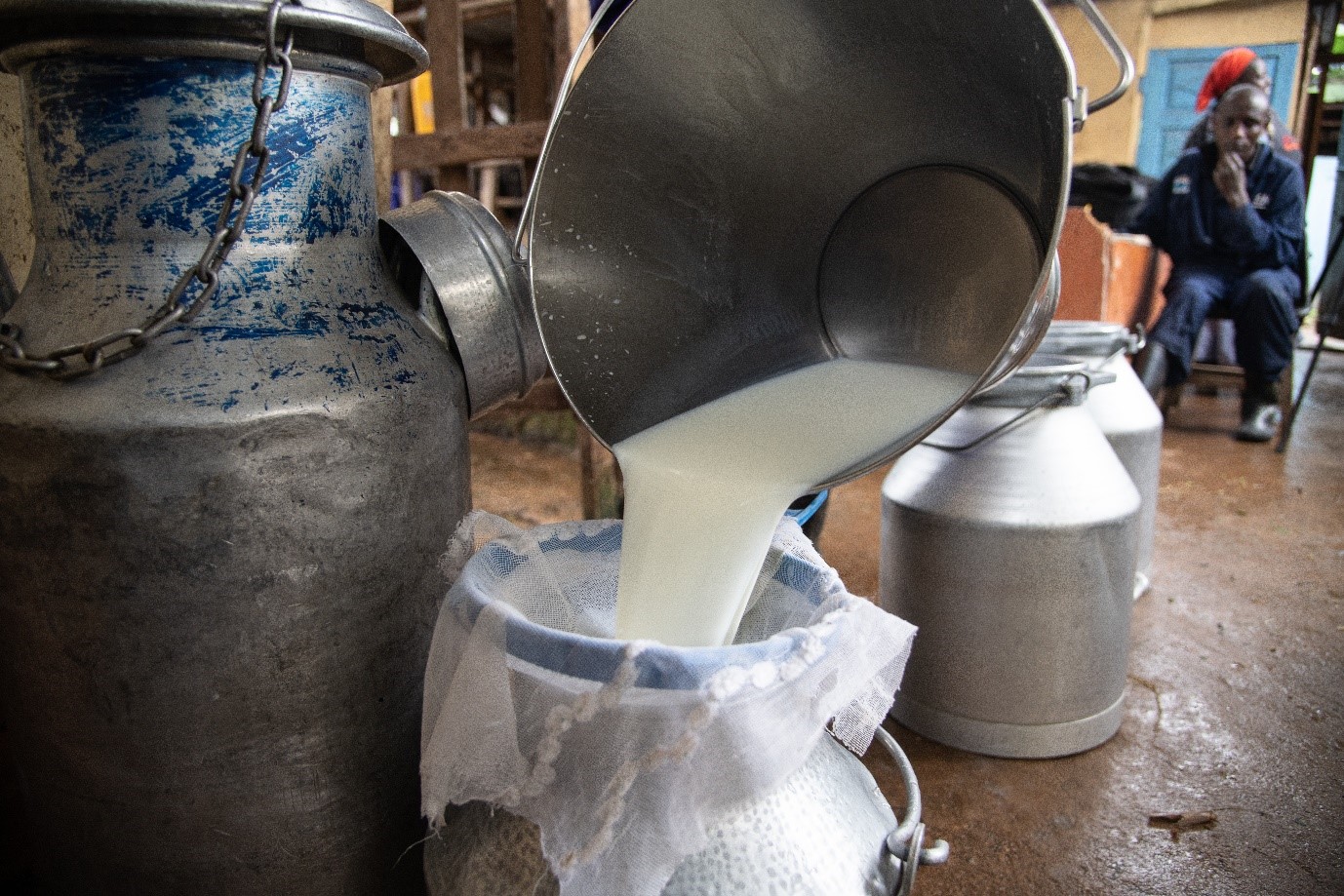 The union collects, processes and sells milk on behalf of farmers – currently 253,000 litres daily. It also trains members, providing information about how to manage animals to increase production, improve protein content in milk or reduce greenhouse gas emissions from cattle.
Kenneth Ndengwa, Chief Executive Officer of the union, explains that, in this way, farmers are in control of the market. "As a union, our main purpose is not to only process and sell milk, but to make sure that farmers are benefiting," he said.
Entrepreneurs drive change
Working with the union, the International Center for Tropical Agriculture (CIAT) (now part of the Alliance of Bioversity International and CIAT), Netherlands Development Organisation SNV, the Kenya Agriculture and Livestock Research Organization (KALRO), and the Feeds and Forages Flagship Program of the CGIAR Research Program on Livestock have tested grasses including Brachiaria varieties Mulato II, Cayman, Cobra and Panicum to plug feed gaps.
Demand is clear: demonstration plots at cooperative milk drop-off points have increased from 15 in 2018 to 50 in 2020, reaching around 30,000 farmers across Meru county, with others coming from as far as Kericho and Bomet counties – a six-to-eight-hour drive away.
Fredrick Muthomi, a CIAT consultant on improved forages, has been working closely with farmers at field days and on training programmes. He reports that some can get 1–2 litres of milk extra daily from their cows, feeding them the new grasses – sometimes overnight.
"The grasses have better nutrition, so farmers are also able to save on cost of concentrate, which can go back into the cost of production, while maintaining high production for the animals," said Muthomi.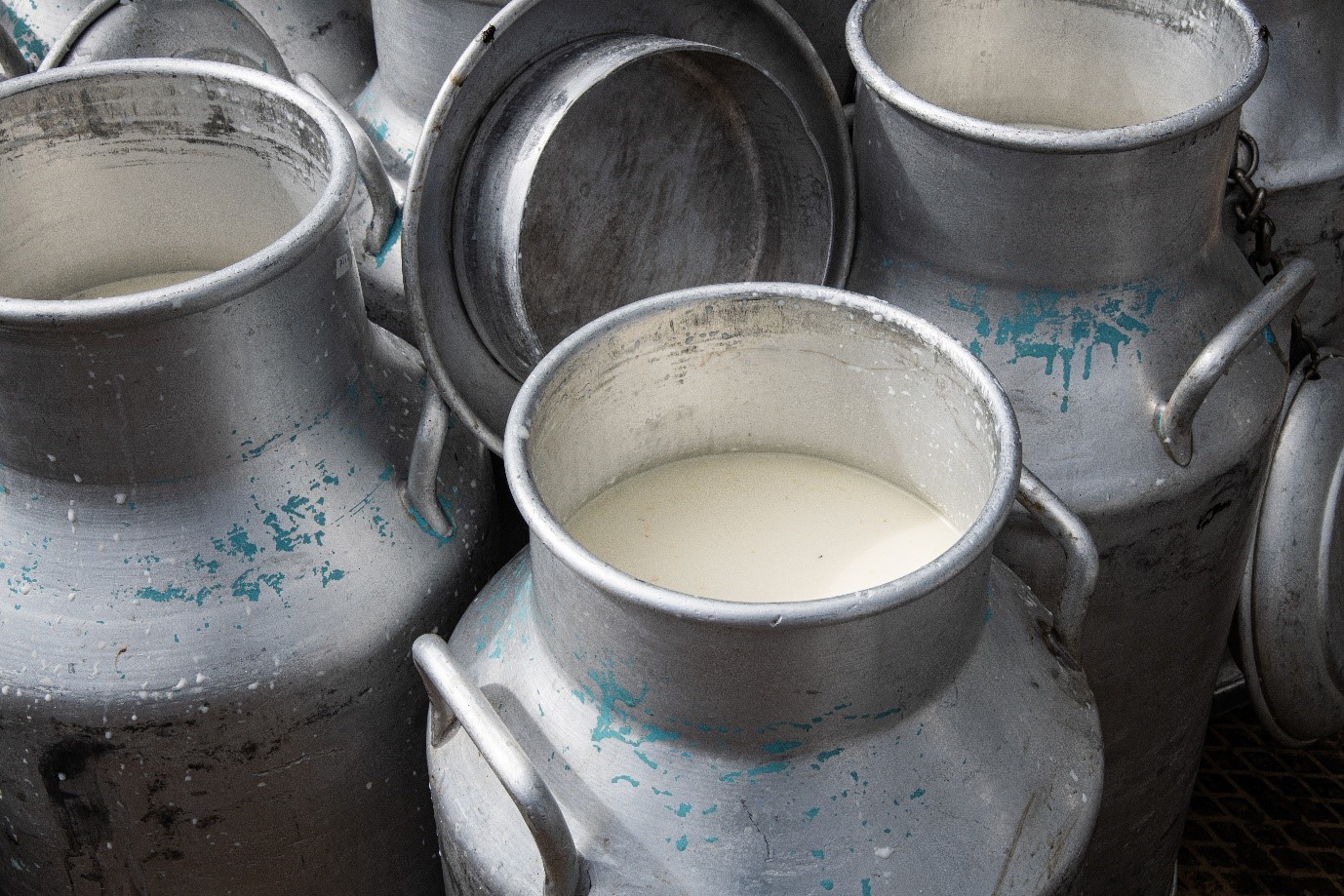 As a young entrepreneur and farmer himself, he sees vast potential in the dairy sector. "There is now a lot of private sector engagement. With the right skills, you can make your own money from your own business, rather than relying on employment."
Birthe Paul, a farming systems scientist at CIAT, said: "We are now exploring how better grasses can make livestock farming more sustainable and resilient, asking how much carbon forages can sink in farmers' soils, and how they can help adapt to future climate change."
Working with farmers like the Karujas, researchers expect to be able to reach many more entrepreneurs in similar conditions, with the aim of helping them transform their lives.