Brazil considers law to track cattle suppliers as part of efforts to curb deforestation
Brazil, home to the world's largest commercial cattle herd, will propose a new law to track cattle suppliers that sell animals to meat producers like JBS and Marfrig, as ranching is a key driver of deforestation.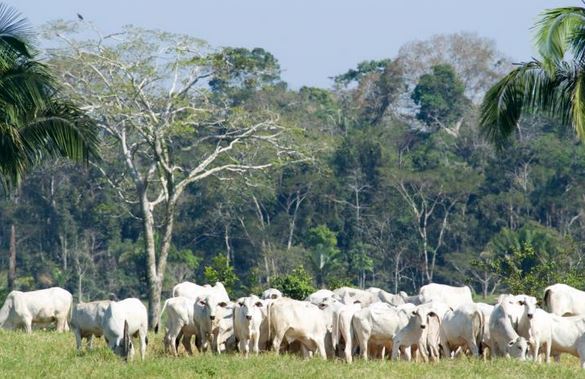 Reuters reports that in an online event on 21 June, Agriculture Minister Tereza Cristina Dias told a group of journalists that the current system is ineffective to track a myriad of suppliers in the world's largest beef exporter.
"We need a system which is effective and brings the security that the consumer needs," Dias said.
The minister was referring specifically to Brazil's indirect cattle suppliers, an industry of farmers who pass animals to other farms while they are still growing and before they are sent to the slaughterhouse.
Because often there is no information on the properties where the animals have passed through, Brazil cannot ensure that all laws were followed.
JBS, the world's largest meat company, did not have a comment on the government's initiative. But it had previously said it is using blockchain technology to control the origin of cattle, vowing to eliminate deforestation on its supply chain by 2025.
Its rival Marfrig, which also operates in the United States and Argentina, welcomed the move.
"Marfrig supports passage of a new law to track indirect cattle suppliers in Brazil and is available to collaborate on the project," it said in a statement.
The company, which pledged to end deforestation by 2030 on its supply chain, said this is key to mitigate social, environmental and governance risks associated with the meat industry.
Brazil's current system to monitor the so-called indirect cattle suppliers was created in 2009, she said. But it was designed only to monitor suppliers that sell animals to companies that export beef to the European Union, according to the minister.
She said currently 2,000 properties are monitored while Brazil has 5 million rural properties.
Dias said she would present the proposal soon but did not provide a timeline or details of the new law to track ranchers in Brazil, home to more than 207 million head of cattle.
Read more about this story here.
Source: Reuters