CME update: live cattle futures jump while feeders drop
US June live cattle futures rose on 18 May, with traders saying that the market remains oversold after plunging 2.5 percent on 13 May.
Reuters reports that June live cattle futures jumped 1.4 cents to 116.75 cents per pound, while August feeder cattle dropped 0.825 cent to 151.925 cents per pound.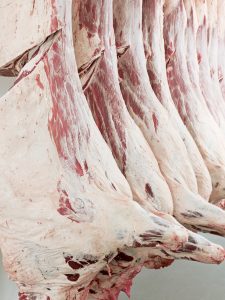 Argentina announced a 30-day halt on meat exports on 17 May amid rising prices that have spooked the government as it struggles with runaway inflation ahead of key mid-term elections at the end of the year.
Traders said Argentina's move, which caused farm groups in that country to halt trading of livestock in protest, was having little effect on futures prices.
Read more about this story here.
Source: Reuters