EU farming unions welcome research focus of the Horizon Europe Program
Following the Council adoption of Horizon Europe back in March and the European Parliament approval of the 9th Framework Program for European Research and Innovation - Horizon Europe - has been officially adopted.
The programme, which will be implemented through three pillars and a budget of €95.5bn aims to foster a sustainable, fair, and prosperous future, with a targeted budget to tackle climate change, achieving SDG's whilst boosting the EU's competitiveness and growth.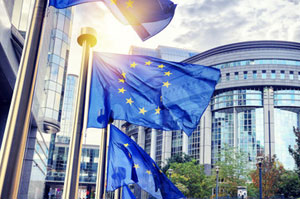 Copa and Cogeca welcome the adoption of the Horizon Europe Framework Program for 2021-2027 and highlight the importance of research for EU Agriculture and Forestry in reaching the objectives set out in the European Green Deal and scaling up innovative practices within the sector.
For Daniele Rossi, Chairman of the Copa and Cogeca Working Party on Research and Innovation, "The adoption of Horizon Europe marks a new phase in EU Research and Innovation. We all know that we will have to face many new challenges in the coming years, and the Agriculture and Forestry sector are in a unique position to assist the EU in reaching many of its ambitious objectives. At the same time, it is also vital that R&I can assist the farming sector in enhancing its sustainability whilst remaining competitive and supporting more viable rural areas. We must ensure that Horizon Europe lives up to its ambitions''.
The vote in the European Parliament concludes the negotiations on the content and budget, allowing the European Commission to move forward and implement the Programme.
For Copa and Cogeca, ensuring strong collaboration between all relevant stakeholders such as researchers, farmers and their cooperatives within EU-funded projects is crucial in order to amplify the research and innovation on the ground, taking into consideration the specific needs of the sectors.