CME update: live cattle futures ease after a week of surging cash cattle and beef prices
US live cattle futures fell on 9 April as basis between cash cattle and futures narrowed.
Speaking to Reuters about the day's trading, Cassie Fish, analyst and author at the blog, The Beef, said, "we had some profit taking, because the cash market finally surged higher."
Cash cattle traded as high as $124.50 per cwt in parts of Nebraska, up from $118 per cwt a week ago, according to the US Department of Agriculture.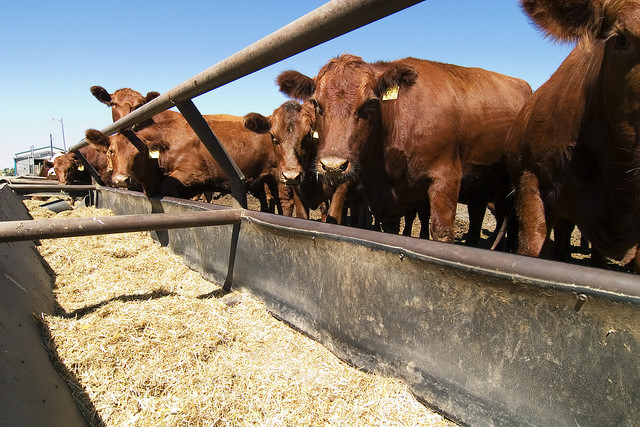 CME June live cattle settled 2.450 cents lower at 122.575 cents per pound, erasing much of the weeks gains to end just 0.025 cents above the previous week.
Live cattle remain supported by strong gains in boxed beef as the country heads into the spring and summer, when beef consumption traditionally increases.
Choice cuts of boxed beef gained $1.67 to $272.17 per cwt, climbing $22.20 since 1 April. Select cuts gained $0.24 to $264.07 per cwt, according to the USDA.
"I wouldn't be trumpeting that the cattle market topped just yet," Fish said.
Feeder cattle also eased, as May futures lost 1.975 cents to 149.625 cents per pound. For the week, CME's most-active feeder cattle contract added 0.400 cents.
Read more about this story here.
Source: Reuters