CME update: live cattle futures falter after climbing in the first half of the week
US live cattle futures stepped back on 8 April after making gains earlier this week, despite continued strength in beef cut-outs and the cash market.
Reuters reports that CME June live cattle settled 0.250 cent lower at 125.025 cents per pound after setting a contract high of 125.625 cents, as well as life-of-contract highs nearly all other months.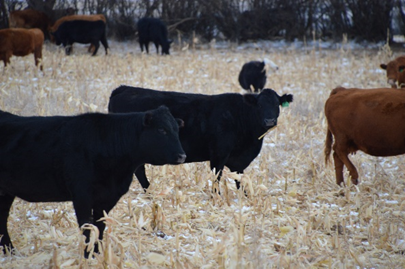 "I think going into the weekend, we'll see a little bit of a breather, to see where prices are," said Matthew Wiegand, Risk Management Consultant at FuturesOne, referring to the processing backups last spring due to COVID-19 outbreaks in meat-packing plants.
Cash cattle traded at mostly $123 per cwt in parts of Nebraska, up from $118 per cwt a week ago, according to the USDA.
Choice cuts of boxed beef gained $4.19 to $270.50 per cwt, climbing $20.53 in the last week. Select cuts gained $8.64 to $263.83 per cwt, according to the US Department of Agriculture.
US producers exported 18,200 tonnes of beef the week ended 1 April, down 3% from the week prior and 14% lower compared to the prior four-week average, according to the USDA.
Stronger corn markets weighed on feeder cattle.
May feeder cattle futures slid 1.075 cents to 151.600 cents per pound, notching life-of-contract highs from August 2021 on.
Read more about this story here.
Source: Reuters