Land management strategies could be the key to cutting climate emissions
New research that assessed 12 different strategies for reducing climate emissions from beef production found that using improved ranching management practices could lead to a 50% reduction in emissions in some regions.
The study, published in Global Change Biology, suggests that the US and Brazil had the most potential to reduce greenhouse gas (GHG) emissions by adopting new ranching methods. They found that increasing cattle efficiency – producing bigger cows at a faster pace – and land management strategies that increase soil and plant carbon sequestration on grazed lands would yield a substantial reduction in emissions.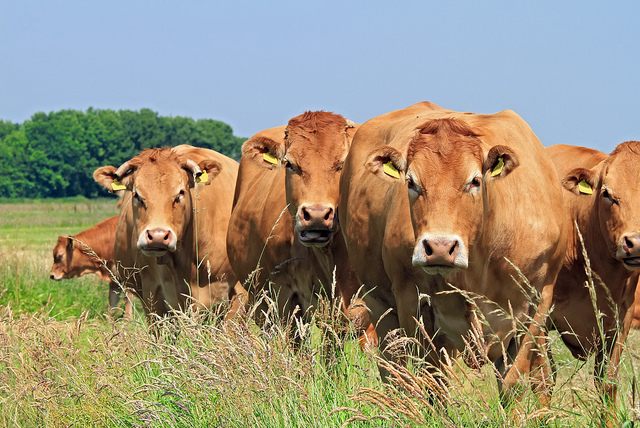 The research team, led by Assistant Professor Daniela Cusack at Colorado State University, explained that though carbon and methane emissions from livestock contribute to climate change, there are many known solutions that can reduce, but not totally eliminate, livestock's climate footprint.
The team's analysis shows that it was possible to achieve a 46% reduction in net GHG emissions per unit of beef if sites used carbon sequestration management strategies like organic soil amendments and restoring trees and perennial vegetation to areas of degraded forests, riverbanks and woodlands. It was also possible to reduce overall emissions by 8% by using growth efficiency strategies.
"Our analysis shows that we can improve the efficiency and sustainability of beef production, which would significantly reduce the industry's climate impact," said Cusack.
"But at the same time, we will never reach net-zero emissions without further innovation and strategies beyond land management and increased growth efficiency. There's a lot of room, globally, for improvement."
Read more about this story here, and see the full analysis in Global Change Biology.