Half of meat plant inspections in Ireland show breaches of employment law
Ireland's Department of Enterprise, Trade Employment says that almost €184,000 in outstanding wages were recovered for employees after inspections.
Reporting in The Irish Times explains that nearly half of inspections of meat processing plants carried out by the Department of Enterprise, Trade and Employment had breaches of employment law. The breaches included inadequate employee records, discrepancies in working time, issues with pay and employment permit issues.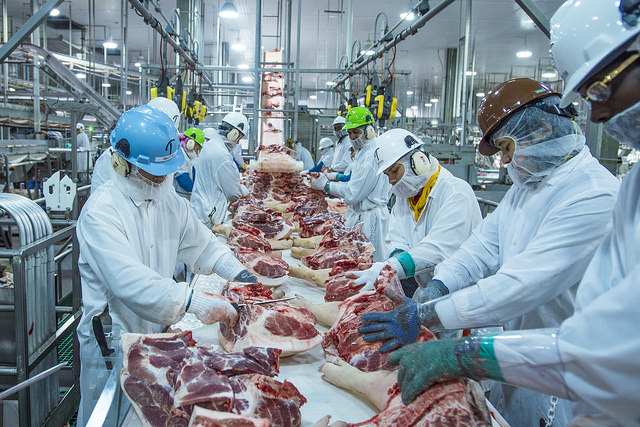 Based on the inspections, the Department of Enterprise told an Oireachtas (parliamentary) committee that it had recovered almost €184,000 in outstanding wages for employees at meat plants.
According to the department, the Workplace Relations Commission carried out 61 inspections of meat plants between 2015 and 2020. In that time, 28 inspections (around 46%) had identified breaches of employment law to some extent.
Speaking about the findings, a spokeswoman for minority political party Sinn Fein, Louise O'Reilly, told the committee that the figures supplied by the Department of Enterprise were "shocking".
Ms O'Reilly said that, "The revelation that nearly half of the WRC inspections found breaches of employment law is shocking but not surprising. There is a need to get serious about regulating the meat processing industry and yet there seems to be no appetite for Government to do what is necessary."
"I shudder to think what these workers are enduring when the inspectors leave and the spotlight shines elsewhere."
Read more about this story in The Irish Times.