Rapid TB test wins top UK innovation award
Actiphage, a rapid, accurate test for tuberculosis that detects the presence of the live mycobacteria in a sample of blood or milk, has been awarded the Innovation Award 2021 by the British Veterinary Association (BVA).
Tuberculosis (TB), Bovine Tuberculosis (bTB) and Johne's Disease continue to be devastating diseases across the globe, and there are currently few reliable diagnostic tests available. Actiphage is a simple test that can detect the diseases in livestock, humans and companion pets as well as wildlife and exotic animals.
Actiphage is developed by PBD Biotech, which has offices in Suffolk; CEO Mark Hammond says: "Vets know first-hand the devastation caused by bTB, so this award by the BVA provides a powerful endorsement of Actiphage's innovation. By directly detecting mycobacteria at an early stage, Actiphage provides vets with a new tool for managing and eradicating bTB and Johne's Disease."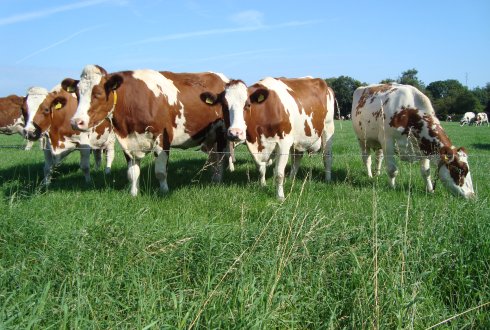 The other finalists for the Vet Record Innovation Award 2021 were the Animal Welfare Assessment Grid, presented by Sarah Wolfensohn of University of Surrey, and U-treat, presented by Rachel Kirkby of Test & Trace. Both showed innovative new ways to support improved diagnosis of other animal diseases.
The support of vets is invaluable to PBD Biotech as the company is planning more on-farm trials of Actiphage in the near future.
Actiphage was named as a promising test in the review of UK bovine TB strategy conducted by Professor Sir Charles Godfray. It has also been approved by the APHA for exceptional private use in areas of chronic bTB infection.
Mark continues: "Although 2020 was a challenging year for almost everyone, we have been working closely with vets and farmers to further develop the test, and in parallel have been fund-raising. Our goal is to provide the validation data necessary for Actiphage to achieve international certification by the World Organisation for Animal Health (OIE)."
As Actiphage can distinguish between live and dead mycobacteria and also differentiate between wild strains and vaccine strains, it would be very effective to develop as a DIVA test – for Distinguishing Infected from Vaccinated Animals – a pre-requirement before a successful vaccination strategy can be introduced.
Actiphage has been shown to detect TB in livestock, domestic animals, wildlife and exotic species, so is of interest across the veterinary profession.
It also provides an accurate and non-invasive blood test for human TB and work is progressing to develop a clinically proven test in human TB.
Find out more about PBD Biotech and Actiphage on their website.