RCVS Knowledge to lead major collaboration to support antibiotic stewardship in farm animals
RCVS Knowledge is to lead a major collaborative project to unite and empower UK farm animal vets and their practice teams to establish and embed good antimicrobial stewardship.
The Farm Vet Champions project will support farm animal veterinary professionals in continuing to improve animal health and welfare standards, and aims to provide inspiration and leadership towards One Health efforts. It is also a key initiative within the Responsible Use of Medicines in Agriculture (RUMA) targets set to be delivered by the UK cattle and sheep sectors by 2024.
The project aims to bring together a community of Farm Vet Champions, galvanising and supporting farm animal vets to unite and implement material changes to tackle antimicrobial resistance (AMR). It will help overcome the historical challenge of demonstrating tangible progress in this area in the cattle and sheep sectors, and will support vets and practices to play an active part in influencing policy and changing procedures and protocols to the benefit of all farm animals in the future.
In the first phase of the project, which is funded by the Veterinary Medicines Directorate (VMD), RCVS Knowledge will bring together representatives from major organisations including the British Veterinary Association and its farm animal specialist divisions to create free evidence-based species-specific online learning packages under the clinical leadership of Fiona Lovatt, RCVS Recognised Specialist in Sheep Health and Production and a diplomate of the European College of Small Ruminant Health Management.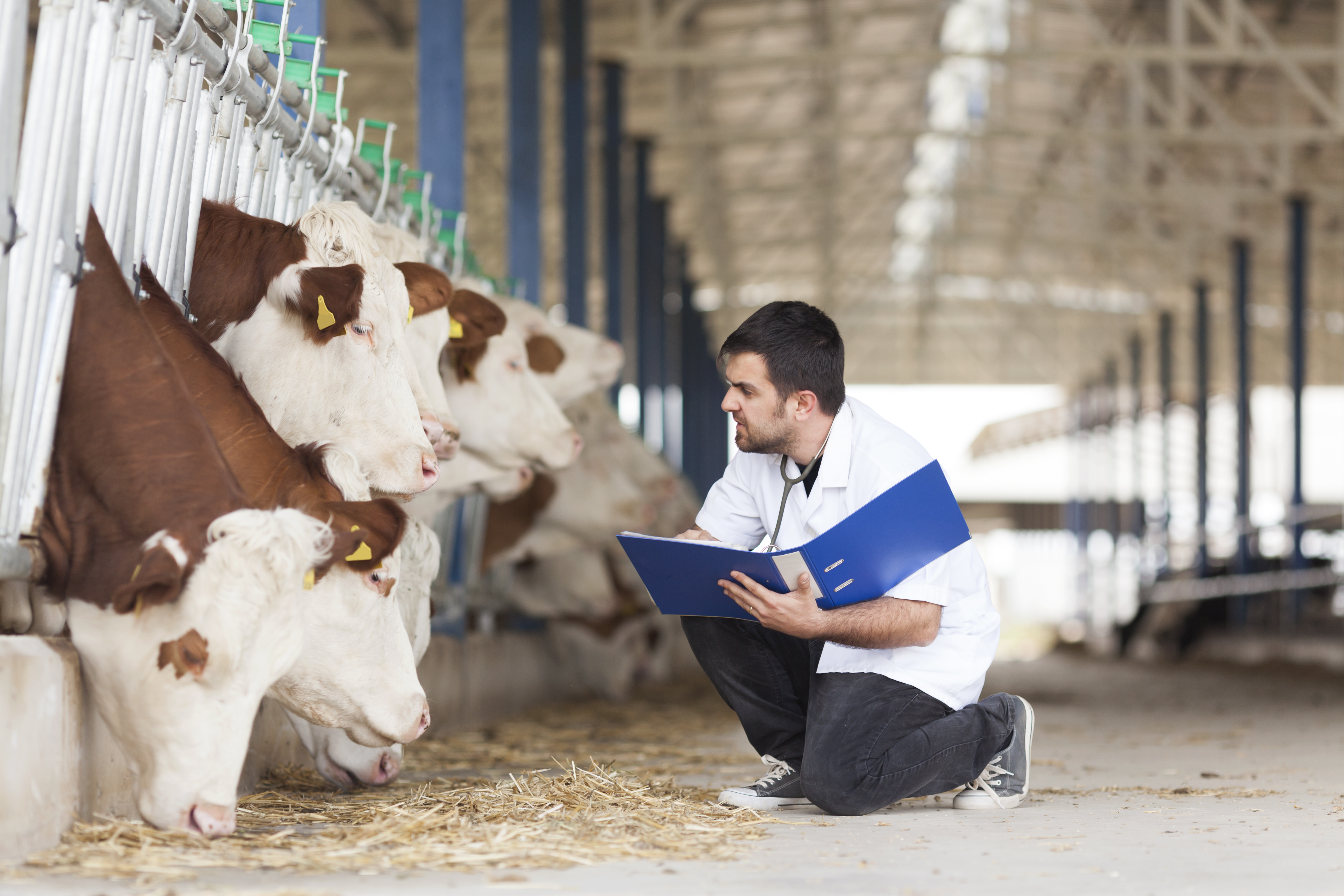 The training, which will be freely accessible to all who sign up to become a Farm Vet Champion, will cover all types of food-producing animals encountered by farm veterinary professionals as well as provide modules on communication skills, particularly with respect to farmer attitudes, behaviour and compliance. Veterinary practitioners who engage with this project will be given access to all the tools necessary to empower them to make positive steps towards further improving antibiotic stewardship within their practices.
There will be no limit to the number of Farm Vet Champions within a practice, to help galvanise and improve antimicrobial prescribing stewardship. Farm Vet Champions will be able to carry their status with them if they move between practices, to strengthen capacity in this area throughout the professions.
The initiative has the full support of NOAH, the Arwain Vet Cymru project, Innovation for Agriculture, the Association of Veterinary Surgeons Practising in Northern Ireland, the Scottish One Health Antimicrobial Use and Antimicrobial Resistance programme, Ruminant Health & Welfare and the Chief Veterinary Officers for the UK, Scotland, Northern Ireland and Wales.
The Responsible Use of Medicines in Agriculture (RUMA) Alliance has also welcomed this development: Farm Vet Champions are an integral part of the targets for responsible use of antibiotics in ruminants in particular, which were launched in November 2019 and are due to be delivered by 2024.
In the planned second phase, Farm Vet Champions and their practices will be able to set SMART goals at an individual and practice level. They will be able to track progress towards these via the online platform, in order to help support the sustained translation of the learning into practice.
Vets are the gatekeepers for antibiotic use. The 50 percent reduction in antibiotic sales for food producing animals in the UK over the last 5 years shows what is possible when vets and farmers work together to focus on disease prevention strategies and responsible antibiotic use.
Click here to register your interest and receive project updates.