Canadians Celebrate St Andrew's Day with Scotch Beef PGI
CANADA - One of Scotland's most iconic foods, Scotch Beef PGI, has taken centre stage at a celebratory event in Canada to celebrate St Andrew's Day.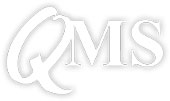 The event, organised by Scottish Development International (SDI) and supported by Quality Meat Scotland (QMS) and processor AK Stoddarts who supplied the Scotch Beef, took place at Canadian fine food retailer Denninger's Burlington Centre and was attended by over 200 discerning guests.
Scotland's National Chef and Masterchef: The Professionals 2016 Winner Gary Maclean, along with Scottish Chef John Higgins, whose long list of accolades include cooking for royalty and heads of state, prepared a tasting and pairing menu which included Scotch Beef and gave a nod to traditional St Andrew's Day dishes.
Grant Moir, Managing Director of AK Stoddarts, said: "With nearly five million people in Canada of Scottish descent there is a clear market for premium Scotch Beef which is underpinned by globally-renowned quality and exceptional taste."
Alan Clarke, Chief Executive of Quality Meat Scotland (QMS) said that Canadian consumers have a genuine appetite for naturally-reared, quality Scotch Beef - a product that offers world-leading levels of traceability, assurance and welfare standards.
"Having Scotch Beef on the shelves in Canada is hugely important for our industry and we look forward to further developing additional opportunities to promote and showcase Scotch Beef and Scotch Lamb in Canada over the coming months."