Scotch Produce Takes Centre Stage at Turriff Show
SCOTLAND, UK - Scotland's biggest two-day agricultural event, Turriff Show will for the first time feature its very own Food and Drink Pavilion complete with a cookery theatre sponsored by Quality Meat Scotland (QMS).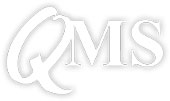 The Scotch Kitchen Live Cookery Theatre will be hosted by Chef Kate Moore and will feature a full schedule of demonstrations taking place throughout the event on the 4th and 5th August.
Top of Kate's menu will be healthy dishes made with local produce from Aberdeenshire including Scotch Beef PGI, Scotch Lamb PGI, Specially Selected Pork.
Taking to the stage alongside Kate on Sunday will be butcher Gary Raeburn of Forbes Raeburn and Son from Huntly. Gary will show off his exemplary butchery skills as he breaks down a side of Specially Selected Pork into strips for stir fry, pork chops and other versatile, quality cuts. Gary will then demonstrate alongside Kate in a 'perfect steak tutorial' which will involve cutting and cooking the perfect Scotch Beef Steak.
Working with Zero Waste Scotland, the Kilted Chef, Craig Wilson, will also wow the audience on Monday demoing simple ways on how to reduce food waste.
QMS Chair, Kate Rowell will also attend the event and is due to sit on the NFUS Women in Agri panel session on Monday 5th at 2pm – 3:30pm.
Alan Clarke, Chief Executive of Quality Meat Scotland, said: "We are delighted to be supporting this year's Turriff Show – and we are excited to be hosting the event's first ever Cookery Theatre. With Kate Moore's help we hope to educate and inspire visitors on the many wonderful ingredients on offer right on their doorstep. We can't wait to see the delicious selection of recipes Kate creates on stage using the finest Scotch Beef, Scotch Lamb and Specially Selected Pork."
Visitors to the theatre will also be able to visit over 50 stalls in the new Food and Drink Pavilion including Louise's Farm Kitchen and Ingram's of Aberdeenshire.
Graeme Mackie, President of Turriff Show, said: "Turriff Show has a strong history of being one of the most prestigious agricultural shows in Scotland, but it is not just for farmers. It has evolved over the years to become a celebration of food, farming and the rural environment.
"Feedback from last year's event illustrated how important food and drink is to our visitors, so we have invested this year in a vibrant mix of stalls and demonstrations dedicated to this. It is the perfect opportunity to showcase the excellent businesses in the area that create farm-to fork products and services including local fruit and vegetables, farm meat, veg box schemes, farm shops, farmers markets and artisan bakers."
Alongside the new Food and Drink Pavilion, a new space has been developed to include arts, crafts, bad stand entertainment with singers, musicians and dancers, and an area of food vendors and picnic benches for visitors to relax in and enjoy.
Now in its 155th year the two day show also includes livestock competing for the champion of champions award as well as an array of entertainment and over 300 trade stands.
For more information on the Scotch Lamb, Scotch Beef and Specially Selected Pork brands including recipes, videos and tips, visit www.scotchkitchen.com or follow Scotch Kitchen on Facebook, Instagram or Twitter.
For more information on Turriff Show or to purchase tickets please visit www.turriffshow.org