Meat With Integrity Campaign Creatives Unveiled
SCOTLAND, UK - The creatives which are being used in a new campaign to raise the profile of the Scottish red meat industry's positive sustainability and animal welfare credentials, were unveiled at a media launch in Perthshire yesterday (24 July).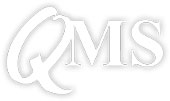 A host of organisations, with links to food, farming and animal welfare, are committed to backing Quality Meat Scotland's new "Meat With Integrity" campaign, including NFU Scotland, the Scottish Association of Meat Wholesalers, the Scottish Beef Association and the National Sheep Association of Scotland.
The campaign is also being supported by the Institute of Auctioneers and Appraisers in Scotland (IAAS) and the Scottish Federation of Meat Traders Associations, as well as Scotland Food & Drink, the Royal Highland Agricultural Society of Scotland, the Scottish Association of Young Farmers Clubs, Scottish Pig Producers, Scotlean, Scottish Land & Estates and the Scottish SPCA.
Along with others including a chef and butcher, four farmers – Hazel McNee from Tealing, Joyce Campbell from Sutherland, Bruce McConachie from the Cairngorms and Fraser Shaw from Dumfries and Galloway – are the public "faces" of the campaign.
The campaign, which launches on Monday, 29 July, will cover all three brands - Scotch Beef PGI, Scotch Lamb PGI and Specially Selected Pork - and include billboard, print, social media and digital activity.
Kate Rowell, Chair of QMS, said the campaign complimented a range of activity which QMS undertakes throughout the year to communicate the nutrition, animal welfare and sustainability credentials of the Scottish red meat industry.
This includes year-round activity in schools, partnerships with the Royal Highland Education Trust, the Scottish SPCA and LEAF's Open Farm Sunday and initiatives such as the Meat Voucher Scheme which means every secondary school in Scotland can apply for a voucher to buy local, quality assured Scotch Beef, Scotch Lamb and Specially Selected Pork.
Mrs Rowell also thanked everyone who is getting behind the campaign for their support, saying she is delighted the entire industry is committed to supporting the initiative, resulting in a collective push which would add valuable weight to the campaign.
"A huge amount of care has gone into developing the campaign which will also raise awareness of the heritage and expertise in the industry, along with the priority given to robust traceability and quality assurance," said Mrs Rowell.
"Almost everyone in the industry shares a sense of frustration about the lack of balance and accuracy in the media and social media in recent months but now we have a real opportunity to pull together as an industry in a concerted effort to get the facts out," she added.
The campaign will also highlight the industry's world-renowned quality assurance schemes which cover the entire production process, including farms, hauliers, feed companies, auction markets and processors.
Mrs Rowell urged everyone to throw their collective weight behind the campaign in the weeks ahead and in particular to help raising awareness by sharing #meatwithintegrity social media content.