Levy Bodies' £2m Campaign Boosts Positive Messaging on Meat
UK - Millions more people across Great Britain are being exposed to positive messaging on meat as a result of a joint project from the levy bodies in England, Scotland and Wales, now entering its second year.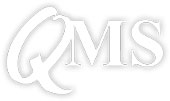 The collective initiative, funded by the Agriculture and Horticulture Development Board (AHDB), Quality Meat Scotland (QMS) and Hybu Cig Cymru – Meat Promotion Wales (HCC), has undertaken a range of activity over the last 12 months to help counter recent misinformation in the media on the role of meat in the diet.
An end-of-year review has revealed that the first social media campaign alone has helped positive messaging reach more than 1.4 million people, who might previously have missed targeted work from the bodies working in isolation. The aim of the social campaign was to educate young singles and busy parents on the ease with which lean meat can be incorporated into their mid-week meals, and the health benefits its inclusion can provide.
Three well-known celebrities from across England, Scotland and Wales appeared in a range of engaging videos throughout the campaign: Welsh, British and Irish Lions rugby star Shane Williams; television presenter and Celebrity MasterChef Winner Angelica Bell, and ex- Scotland rugby player and Strictly Come Dancing contestant, Thom Evans.
The videos saw the celebrities highlight the nutritional benefits of lamb, beef and pork. Beef, for example, is naturally rich in protein, which helps muscle growth and supports muscle mass, while lamb contains seven different vitamins and minerals that support good health and wellbeing.
In addition to the video content, a nutrition factsheet was developed and distributed to healthcare professionals to support the advice given to patients on sources of essential nutrients, highlighting the valuable part meat can play in their provision.
The past year has also seen the programme proactively engage with national and trade media on a number of topical stories, including zinc deficiency in millennials and the positive influence of meat on male fertility. This proactive media approach generated over 347 pieces of media coverage for health-related stories.
The programme has continued to work closely with the Meat Advisory Panel (MAP), which comprises impartial and authoritative doctors, surgeons and nutritionists seeking to keep the public reliably informed on the virtues of meat as an important component of a balanced diet. Through these experts, the programme has been able to respond reactively to misinformed, negative coverage surrounding meat, which has ranged from industry reports (e.g. Eat Lancet) recommending people cut down their intake, to the suggestion of its association with cancer.
This commentary has appeared in a range of national and trade titles, with unique monthly users and combined circulation totaling 514 million. The programme has also worked on a proactive basis with MAP to develop a selection of stories in key media targeted at health and nutrition professionals.
Looking ahead, this year's joint programme will continue to build on the work already achieved by focusing on a number of key areas:
Engaging influencers to build a visible presence across social media;


Coordinating proactive media stories with key national and trade titles;


Broadening the pool of experts to ensure that we have the expertise and knowledge to respond to growing trends/issues;


Engaging with experts on a regular basis on upcoming issues and leverage expertise for reactive and proactive opportunities, including press, events, social etc.
AHDB CEO Jane King said: "In a world of confusing headlines and bogus science, it is essential that the important role meat plays in a healthy, balanced diet is communicated accurately. We seek to help consumers make informed choices about the food that they consume.
"We look forward to continuing to work with our colleagues from HCC and QMS to help collectively tackle some of the misinformation currently available in the public arena around meat."
Gwyn Howells, Chief Executive of HCC, said: "Promoting meat's positive health credentials is a vital piece of work for our industry. It's important that the public is informed about the advantages of lamb, beef and pork as part of a balanced diet, and we've been delighted to work with Shane Williams and others to emphasise how meat can be a convenient and nutritious cooking ingredient for people with active, busy lifestyles."
Alan Clarke, Chief Executive of Quality Meat Scotland (QMS), said: "It is absolutely imperative that we continue to strongly communicate the facts about the role of meat in a healthy balanced diet to consumers who are facing a constant flow of unbalanced, and often inaccurate, coverage by some parts of the media.
"A joint-industry push-back on this misinformation is key as we continue to drive public awareness of the many health benefits of meat."