Number of Factors Affecting Prime Cattle Prices
UK - The factors behind the weakening of prime cattle prices, which have eased significantly since mid-May, are the subject of the latest market analysis from Quality Meat Scotland (QMS).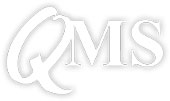 An upwards seasonal trend from late March, which saw the R4L grade steer price at Scottish abattoirs reach a 2019-high of 368p/kg in the week ending 11 May, came to an abrupt end, said Iain Macdonald, QMS Senior Economics Analyst.
"By the third week of June, the R4L steer price had slipped by 3.3 percent to 356p/kg, leaving prices at an 11-week low. Having already been trading below 2018 levels, this downturn in prices, at a time when the market has often been rising, saw the gap to last year widen from -4.8 percent in mid-May to -9.2 percent in the third week of June," said Mr Macdonald.
In an historical context, prices are at a three-year low for late June, he said, and have dropped around 3 percent below their five-year average.
"After a firm start to the year, the number of prime cattle reaching Scottish abattoirs fell significantly between mid-March and late April, underpinning the market rebalancing which took place between late March and early May.
"However, with weekly slaughter numbers picking up again in May, prices adjusted downwards. In the past, this lift in supply has not been a barrier to higher farmgate prices, so 2019 does appear to be unusual."
Moving into June, weekly slaughter numbers have begun to ease back again slightly, Mr Macdonald added, but the market has continued to fall.
According to Defra, total UK beef production rose by 0.5 percent compared to last year in the first third of 2019. However, once a fall in imports and higher exports have been factored in, there was an overall reduction in supply by more than 2 percent. Therefore, farmgate prices had already been trading behind 2018 levels despite a reduction in beef supplies, highlighting the demand-side weakness.
"We do not yet have trade data for May, but the suggestion is that a lift in production was enough to de-stabilise the market. Prime beef production in Scotland was similarly boosted by significantly higher carcase weights than a year ago in May."
Ever since last year's hot dry summer there has been consistent weakness in beef retail sales. Data from Kantar Worldpanel initially showed a shift away from roasts and stewing beef towards steaks and burgers, reflecting ideal barbecue weather. By the winter, steak sales had started to fall back behind year earlier levels while roasts and stewing beef never really recovered.
"Moving forward to the spring, figures for the 12 weeks to 19 May indicate that the proportion of GB households buying beef slipped to 71.3 percent from 73.0 percent a year earlier, while each household bought beef 4.5 times compared to 4.6 times in the same period of 2018. The net result was a 3.7 percent reduction in spending on beef and a 3.1 percent fall in purchased volumes," said Mr Macdonald.
The relative performance of the different categories remained similar with price reductions converting lower spend on mince into higher volumes while the other categories showed significant declines.
"The strength of steak sales last summer makes it difficult to predict they will to rise year-on-year this coming summer. Given the lag time between processing and sale, an expected reduction in sales value from these higher-priced cuts may be one factor that is currently weighing heavily on the overall market," he observed.
"In addition, burger sales, which also grew strongly last summer, fell significantly in the spring.
"Meanwhile, figures for the 12 weeks to mid-April on beef-based ready meals and steak pies also point to weakness – though the timing of Easter may have had an impact on sales performance."
As well as burgers, bacon, sausages and deli meats also showed significant declines in the spring. This could be a sign of the headlines linking processed products to health problems beginning to filter through to sales.
However, the Kantar data shows that the wider meat category has not necessarily suffered from wholesale dietary change. Spending on lamb rose by nearly 5 percent year-on-year in the 12 weeks to mid-May, with this converting into a slightly higher volume, indicating that higher prices did not put off lamb buyers. Meanwhile, lower prices for pork saw a lower spend convert into a slightly higher sales volume. Chicken sales were relatively stable compared to 2018 on both a sales value and volume measure.
Looking forward, historic seasonal trends point towards declines in weekly slaughter numbers until their annual low point in August and for carcase weights to ease back too. The 2.6 percent decline in calf registrations in Scotland in 2018 is also likely to begin having an influence once the spring-born cattle from 2018 begin to reach the market.
"However, the overall market impact looks set to depend on whether the demand-side of the equation sees an improvement. The late-June heatwave is therefore coming at a useful time for the beef sector, hopefully supporting consumption of steaks and burgers. While exports have been a positive in early 2019, supported by tight supply on the continent and rising global trade in beef, they have not yet been able to fully offset the weakness of home demand."