Grampian Region Wins SAYFC Scotch Beef Country Cook Competition
SCOTLAND, UK - Two teams of young farmers proved they could handle the heat at Saturday's final of the Scotch Beef Country Cook competition at the Royal Highland Show.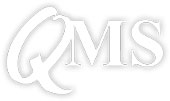 Grampian region, represented by Grace Brown and Eilidh Davidson from Strichen JAC, emerged as the overall winner in the Scottish Association of Young Farmers Clubs national competition, supported by Quality Meat Scotland (QMS).
Close behind was the other finalist team from Highland region comprised of Jessica Rendall and Rachel Isbister members of Orkney District Association of Young Farmers Club.
Final judge, Chef Jak O'Donnell of the Sisters Restaurants in Glasgow praised the finalist teams for their creativity and cooking skills and said the result was very close.
A huge crowd gathered to cheer on the two teams in the final which was hosted on the Quality Meat Scotland stand at the Royal Highland Show.
The teams were judged on taste, teamwork, technical skills and the appearance of the dish.
The final saw the culmination of a series of regional heats held throughout Scotland. Four finalist teams then competed in front of a crowd of spectators in live cook-offs at the QMS stand of the Royal Highland Show on Thursday and Friday, before the final on Saturday.
Carol McLaren, QMS Director of Marketing and Communications, congratulated the finalists and all of this year's entrants.
"It was fantastic to watch the young people in the finalist teams in action on our stand - remaining cool and collected under pressure and succeeding in cooking some really tasty dishes.
"It was as also great to see the young farmers taking such pride in the industry's brands and showing just how versatile ingredients like Scotch Lamb and Scotch Beef are to cook with and how easy it is to make a really nutritious meal with quality beef, lamb and pork."