Red Meat Industry Urged to Unite to Cascade Positive Messages
SCOTLAND, UK - Quality Meat Scotland (QMS) remains totally focused on supporting the Scottish red meat industry during this period of continued political uncertainty and unprecedented challenge on many fronts.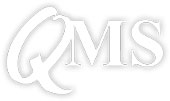 Speaking during her first Royal Highland Show at the helm, QMS Chair, Kate Rowell said the organisation was also fully committed to working closely with every part of the Scottish red meat production chain and to seek out ways to protect, promote and develop the industry.
Among the issues causing concern, highlighted by Mrs Rowell, were labour shortages in the processing sector, and other parts of the supply chain, and concern about the challenges of Brexit.
"It seems the only thing certain about Brexit is the uncertainty but we must prepare for the future and QMS will be at the forefront of these preparations," she said.
"It is vital that any future trade deals do not allow imports produced to inferior standards to flood our markets, and that our products, with their world-leading animal welfare standards, are not unfairly penalised."
Mrs Rowell singled out climate change as among the top challenges facing the industry.
"We are now officially in a climate emergency and we must take action - doing nothing is not an option. Every part of our country and economy will have to make changes, but it's vital that we do it in a way which doesn't leave anyone behind."
Mrs Rowell said that far from being the villain of the piece, agriculture in Scotland has a very strong, positive story to tell and could emerge as a hero when it comes to the climate change debate.
She said advances in animal genetics and livestock feeding, coupled with the potential offered by optimising the way grassland is managed, can all play a part in increasing productivity and reducing emissions.
"All of these things have the potential to have positive effects on our greenhouse gas emissions and allow us to play our part in reaching Scotland's targets. At the same time, the science surrounding carbon sequestration is advancing rapidly, and is supporting our mainly grass-fed livestock rearing systems," she said.
Mrs Rowell said she took great encouragement from the support of the nature conservation experts who are highlighting the importance of livestock grazing to biodiversity and providing habitats for wildlife.
"I am confident we can not only use our landscape and climate to produce some of the best quality and sustainable meat in the world – we can also quite literally help to save the planet at the same time," said Mrs Rowell.
QMS Chief Executive Alan Clarke said that in recent months the organisation has significantly upweighted the resources which it puts into protecting the industry and its reputation.
The latest example of this is QMS's new "Meat With Integrity" campaign which will launch on 29 July.
A series of new infographics highlighting the Scottish red meat industry's positive credentials relating to animal welfare, sustainability and nutrition are also being launched at this week's Royal Highland Show.
"The aim is to keep pushing out our positive messages to counter the confusion generated by misinformation and inaccurate reporting and social media content," said Mr Clarke.
He said it was vital that everyone involved in the industry pulls together to play a part in sharing these messages.
"It is important to remember that the Scottish public are extremely supportive of agriculture, and we mustn't forget that 19 out of 20 people still eat meat as part of a healthy, balanced diet," added Mr Clarke.
Mr Clarke also announced plans to form a new Red Meat Resilience Group, which will bring together all parts of our supply chain to tackle these many and varied challenges head on and as a united front.
"The group will be supporting and advising our Strategic Engagement Department, which was developed as a direct response to the increasing need to protect our sector and is headed up by Doug Bell. The intention is for the new department to complement the huge amount of work the team are already doing to promote the red meat industry."