Increased Competition, Changing Trends Impact on Global Leather Demand
UK - Revenues earned by abattoirs from the sale of skins and hides have substantially reduced over the past year as the global demand for leather has collapsed, according to the latest analysis by Quality Meat Scotland (QMS).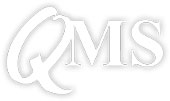 Cattle and sheep abattoirs draw valuable income from non-edible products from the slaughter and butchering process like skins, hides and non-edible offals. In some cases, the revenue from these 'waste' products can be the difference between a positive and negative trading margin for these businesses.
According to leather industry sources, 70 percent of all leather produced in the world comes from cattle hides.
The largest user of leather is the footwear industry, absorbing just under half of global leather production. Meanwhile, the automotive industry is a major user as is the furniture sector, each taking around 10 percent of leather production.
"All of these sectors are facing competition from alternative synthetic products, many based on non-renewable, hydro-carbon based products and changing consumer trends," said Stuart Ashworth, QMS Director of Economics Services.
"In the footwear sector, for example, alternative synthetic products and a move to more sports and leisure footwear has hit demand for more traditional leather shoes.
"The automotive and furniture sectors have similarly been affected by alternative products for seat coverings and trim. Additionally, there has also been falling global demand for cars."
These changes in demand and production technologies across important leather using sectors have led to reduced demand for leather.
Additional challenges associated with the perception of the environmental impacts of the tanning process and global trading and tariff disputes, are also impacting on the leather sector in the same way as they are affecting primary livestock production.
According to Mr Ashworth, this challenging business environment is leading to leather industry commentators currently reporting that demand for leather is declining, raw material has expanded and there are huge stocks in the supply chain.
In some parts of the world poor quality hides are having to be destroyed or sent for landfill.
"Inevitably, these challenges are influencing ex-abattoir hide prices," said Mr Ashworth.
"Australia reports cattle hide prices falling over the past twelve months by 60 to 90 percent and American sources suggest cattle hide prices falling 50 percent over the past twelve months.
"Germany report cattle hide prices falling five percent in the past month. The UK, similarly, is not immune from these falling hide prices."
The challenges faced by the hides and skin industry may seem distant from the primary production of cattle and sheep, but they are relevant to the returns of meat processors and therefore what they can pay primary producers for their livestock.
"Declines in cattle hide prices over the past twelve months can easily equate to the equivalent of 5-7p'kg dwt," added Mr Ashworth.