Livestock Farming has Key Role in Tackling Climate Change
SCOTLAND, UK - The intrinsic role of livestock production in Scotland as part of the solution to tackling climate change is being emphasised by Quality Meat Scotland (QMS).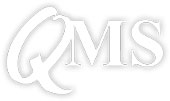 Speaking in response to the Committee on Climate Change report published yesterday (2 May 2019) Alan Clarke, QMS Chief Executive, said it was vital that full recognition was given to the part livestock producers can play in achieving the new emissions targets.
Mr Clarke said the report's recommendation that Scotland can achieve net-zero emissions by 2045 and has greater potential to remove emissions from its economy than the UK overall, heralds the start of a new chapter in the climate change debate.
"It is important to recognize that the recommendations for agriculture and land use within the report contain many potential solutions that work with both livestock farming and the environment together- delivering win-wins. For example, peatland restoration within our hills and uplands can also result in improved livestock productivity," said Mr Clarke.
"Likewise, the strategic planting of trees and hedges on our farms can deliver positive impacts on animal health and welfare as well as increased growth rates and reduced soil erosion, along with providing a store for carbon."
Mr Clarke said it is important to acknowledge the important role farmers play in maintaining and improving the Scottish landscape and the invaluable role of livestock grazing has, providing the habitats needed by many species to thrive.
"Our industry has a very positive story to tell as world-leaders in quality assurance and the priority we give to animal welfare. It is vital that, while steps are taken to reduce emissions from agriculture, that the production of quality beef, lamb and pork in Scotland is not compromised in a way which simply exports the problem to countries with a poorer track record in terms of animal welfare and production methods," he said.
Mr Clarke also highlighted the fact that around 80 percent of Scotland's farmland is unsuitable for producing cereals, fruit or vegetables but well-suited to quality beef and lamb production.
He added: "We also have no shortage of water so there is no issue of diverting water from people for animal use. Our systems are based on natural methods of meat production, with grass being converted into nutritious meat, which plays a key role in a healthy diet."
The grass that farmers feed their livestock also plays a very important role in capturing CO2 from the atmosphere. Through QMS's farming workshops and training initiatives, which are supported by the Scottish Government, QMS helps to build skills and capacity within the farming community to ensure that farmers have the required skills to make the most of this valuable asset- another key recommendation from the report.
"Scotland has a long heritage of producing top quality red meat which has earned us a global reputation for our Scotch Beef PGI, Scotch Lamb PGI and Specially Selected Pork. We have an industry which is at the heart of Scotland's larder and generates around £2 billion for Scotland's economy as well as supporting around 50,000 jobs, many of which are in fragile rural areas."