Spot Checks Pilot Adds Weight to Quality Assurance Standards
SCOTLAND, UK - The organisations which represent Scotland's cattle and sheep farmers are backing a move by Quality Meat Scotland (QMS) to pilot a spot checks visits programme as part of its Cattle and Sheep Quality Assurance Scheme.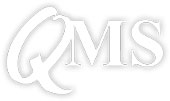 With reassurance about the way animals are looked after becoming ever more important to consumers, the spot checks are being introduced to underpin existing measures in place to ensure the public can have confidence in the way animals in the QMS assurance schemes are cared for.
The support from organisations including NFU Scotland, the Scottish Beef Association and NSA Scotland, reflects the value the industry is placing on supporting a robust and credible quality assurance scheme.
The schedule of spot checks visits will kick-off in May and June and will initially be introduced on a pilot basis with a focus on farms which have, on several occasions, failed to meet full compliance with key risk standards, as well as an element of random visits. The existing process which sees spot checks undertaken where concerns are raised about a farm which is in the scheme, will also continue.
"The Scots were the first in the world to introduce quality assurance schemes to underpin our standards of red meat production and we are very proud of what the industry has achieved. Spot checks will allow us to manage reputational risk and underpin the ongoing credibility of our brands and assurance schemes," said Suzanne Woodman, Director of Brands Integrity with QMS.
"It is important that we are not complacent especially given other standard owners are recognising the merit of spot checks," she added.
"This pilot is timely in terms of being able to meet consumer desire for assurance, particularly about animal welfare. It is in no-one's interest to have our schemes undermined by the very small number of producers who may let standards slip in the period between the formal full assessment visits."
Miss Woodman said she was pleased that the importance of introducing spot checks has been recognised by the organisations which represent livestock farmers in Scotland.
"This move will allow us to act quickly where we receive information about a member farm which may have let standards slip, as well as targeting those who we know have repeatedly failed to meet standards previously and carrying out random spot check visits."
Farmers who are selected to receive a spot check will receive 24 to 48 hours' notice that the visit is taking place. The exception to this is where a visit is viewed as more urgent as a result of special circumstances.
NFU Scotland President Andrew McCornick said, "Farmers and crofters in Scotland work to the highest possible standards to produce top quality beef and lamb. We welcome the instigation of this pilot and look forward to reviewing the outcomes along with other organisations."
Jen Craig, Chair of NSA Scotland, said steps to add to the credibility of the quality assurance scheme, should be welcomed by the industry.
"With the consumer focus more than ever on the health and welfare of our livestock, this step is another way for us to show how important maintaining high standards are to producing the high quality produce our industry is renowned for."
Neil McCorkindale, chairman of the Scottish Beef Association, said: "It is important that standards are maintained throughout the year and spot checks should ensure there is no complacency on farms at any time.
"As farmers we are all busy but providing the public with assurance that everything is as it should be has never been more important. As farmers we should be confident for any member of the public or any organisation to appear on our farms unannounced at any time."