Scotch Beef Hits the Big Screen
SCOTLAND, UK - Cinema goers across Scotland will have the chance to see Quality Meat Scotland's powerful Scotch Beef PGI TV advert as it hits the big screen from next week.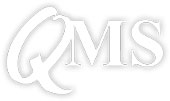 As part of the £500,000 'Know Your Beef' campaign, the advert aims to highlight the credentials, quality and sustainability of Scotch Beef whilst setting out the facts behind beef production.
Set to reach an audience of over 600,000 people, the advert will be played before films including Wild Rose, Yesterday, Rocketman and Downton Abbey from April until October.
Featuring butchers, farmers, chefs, auctioneers and vets, the 40 second musically-themed advert demonstrates how a range of trusted experts work together in perfect harmony to produce beef of the highest quality.
To create the advert, singers from the Scottish Association of Young Farmers Clubs, the Scottish Women's Institute and the Royal Highland Education Trust volunteers were all involved.
Quality Meat Scotland's Marketing Manager, Kirsty Fox, said: "Although the new advert is already being shown on TV, we are so excited to take it to the big screen and show it to wide audiences across the country.
"We wanted our advert to tell a story, championing the experts at the heart of the Scotch Beef industry that work tirelessly every day to produce a high quality and trusted product. The narrative we chose really makes the story feel like a performance so it's fitting to take it to cinema audiences who are eager to see something special.
"The ad represents the breadth of knowledge and depth of expertise behind the campaign and we are very proud of what we have created. We hope that audiences enjoy watching the advert as much as we enjoyed creating it."
The campaign, which also includes billboard, print, social media and digital activity, is expected to reach up to four million adults over March and April combined and is 100 percent focussed on communicating what sets Scotch Beef apart, calling on consumers to "Know Your Beef".
This includes highlighting the quality assurance behind Scotch Beef, the important role of beef production in enhancing Scotland's environment and landscape and the industry's welfare credentials.
For recipe videos and inspiration visit www.scotchkitchen.com.