Norbrook® to run £2,000 Ritchie Draft Pro competition at UK summer shows
As part of an ongoing campaign to support responsible anthelmintic dosing of livestock, Norbrook is offering visitors to this year's major summer shows the chance to win a Ritchie Draft Pro weigh crate, valued at more than £2,000.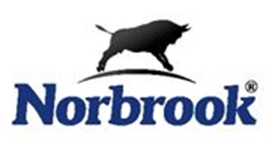 At the Royal Highland Show on June 21st, visitors to Norbrook's stand will have the chance to enter the free draw. The competition will conclude in September 2018, after which one winner drawn at random will receive a Ritchie Draft Pro with an EziWeigh 7 weigh head.
Leigh Sullivan, Norbrook Large Animal Product Manager, explains that the Draft Pro system can play a key role in speeding up on-farm tasks, whilst also promoting best practice:
"The Draft Pro is designed to make routine tasks more time efficient, enabling farmers to easily handle and weigh sheep. This reduces the risk of under-dosing when treating with a flukicide, for example – which should, in turn, help decrease the likelihood of resistance.
"We're committed to working with the industry to ensure accurate dosing – and this system helps to do that in a welfare-friendly operation."
The Draft Pro's four-point weighing system provides improved accuracy, while its three-way drafting enables increased efficiency. The Draft Pro is also EID compatible and can be moved around the farm if needed. The EziWeigh 7 is Bluetooth enabled, to help record live weight gain data easily. The storage capacity hold is 50 weighing sessions and 10,000 records.
Entry forms will be available from the Norbrook stand at major livestock shows this summer, including NSA Sheep Event, Royal Highland Show and Kelso Ram Sales.
Closing date for entries is September 30th 2018 and the winner will be notified by October 31st 2018.