GB Milk Production Peaks on 19 May
UK - The latest daily deliveries data (up to the 26 May) shows that GB milk production peaked on 19 May with a seven-day rolling average production of 36.6 million litres.
Actual figures put the peak as between 17-20 May depending on how you account for every other day collection.
As previously noted, by 19 May overall production was running 0.2 per cent behind last year, having caught up from being 2 per cent behind for much of April.
Although this peak was on the late side, it was not as late as the peaks recorded in 2010 and 2012.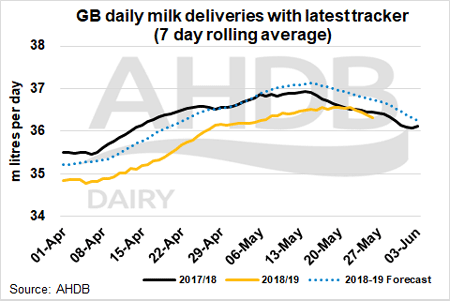 TheCattleSite News Desk