Prime Cattle Trade Firms in Line with Seasonal Trend
UK - UK farmgate prices for prime cattle continue to rise, following the same pattern as last year and maintaining a premium of around three percent on the year.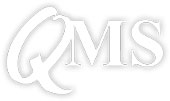 The rise in prices was initiated in March when the weekly throughput of prime stock fell below year-earlier levels, observed Stuart Ashworth, Director of Economic Services with Quality Meat Scotland (QMS).
"The indications from price-reporting abattoirs are that GB prime stock numbers returned to year-on-year growth through April, although this was much less marked in Scotland," said Mr Ashworth.
"A closer look at the breakdown of the prime stock kill shows significant growth in heifer availability while steer numbers have been little changed and young bull numbers are significantly lower."
Cull cow slaughtering, which had been strong through January and February, also fell below year-earlier levels through March. However, the indications are that during April, numbers once again moved ahead of year-earlier levels.
"Overall, during March the overall average for carcase weights was little changed on the year. However, looking behind the total figures reveals a trend for lower carcase weights among steers, a small increase in heifer carcase weights and a more substantial increase in young bull weights," added Mr Ashworth. Cull stock also saw a slight fall in carcase weights during March.
Consequently, overall UK beef production dipped during March which, said Mr Ashworth, will have helped to support prices. However, prices continued to strengthen during April, despite some modest growth in slaughterings, which would point towards some underlying firmness in beef demand.
"With BCMS data showing a fall in the number of 12-18 month old cattle on GB holdings at the turn of the year there is little likelihood of increased slaughter stock numbers in the medium term.
"Thus, irrespective of movements in carcase weights, domestic beef supply is likely to be constrained for some time."
Kantar Worldpanel consumer research points towards some welcome growth in consumer interest in beef during March. This will, observed Mr Ashworth, have been influenced by the timing of Easter when beef purchases typically rise, and it remains to be seen if this growth will be sustained into April.
Meanwhile, the whole European market remains firmer than last year with the average European prime animal currently trading 2-3 per cent higher than last year at the farm gate.
A tightening of stock availability in Ireland is resulting in their producer price firming and standing some four percent higher than a year ago.
December census results from around Europe show the pool of slaughter stock diminishing as 2018 progresses as the number of one to two-year-old cattle across the EU fell 0.7 per cent while the number of under one-year-old cattle fell even more, down 1.6 per cent.