Range of Factors Affecting Farmgate Cattle Prices
UK - While average Scottish prime cattle prices generally eased towards the end of January, prime cattle prices ended the month some three percent higher than this time last year with similar volumes reaching the market.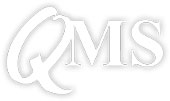 According to Stuart Ashworth, Quality Meat Scotland's Head of Economics Services, said that towards the end of last month, cull cow average price increased to stand 10 per cent higher than a year ago on a higher throughput.
Recent reports from the European Union, he said, show UK beef price in Euros to be 0.6 per cent higher than last year, while Ireland is reporting an increase of 6 per cent, France 3 per cent and Germany 7 per cent.
Historically Kantar Worldpanel data shows a seasonal switch to mince and stewing beef purchases during January and February as consumers manage their family budgets after Christmas spending.
"Consequently, it is not unusual for prime stock prices to drift lower in the first few weeks of the year reflecting the consumer switch to lower value cuts like mince and stewing products. Last year it was not until mid-March that the drift lower halted," said Mr Ashworth.
Although Kantar Worldpanel data for this Christmas and New Year is not yet available, updates from multiple retailers in recent weeks suggest growth in revenues from food sales over the holiday period.
"However, there are some mixed messages as the reports speak of growth in sales value, some inflation in food prices and people switching to a more premium product for the Christmas period. Accordingly, the volume of food sold may not have increased," he said.
The latest data from Kantar Worldpanel to early December illustrates the point as it shows, for the most recent quarter covered, that beef sales value rose while the volume retailed fell.
Official ONS statistics show food retail price inflation over 2017 was 4.2 per cent and that meat overall saw prices rise similarly, at 4.2 per cent.
However, there were big differences between species, observed Mr Ashworth.
"Lamb saw retail prices rise 8.6 per cent and pork 6.6 per cent, while beef prices only rose 2.7 per cent and poultry prices fell 1 per cent," he said.
"Even then, the overall movement in beef price hides a fall in topside and rump steak prices but an increase in mince prices. Food products that saw higher than average price inflation included fish, bread, cheese and butter. Ready-made meals also saw prices rise by more than the average for food, at 4.6 per cent, and Kantar data indicates growth in volumes sold as well."
If there is some consumer expectation of food price inflation in the near future, this may offer support for producer prices, he added.
Nevertheless, supermarkets still drive the low-price, value-for-money message to consumers and some are suggesting that food price inflation will reduce during 2018.
"It continues to be difficult for processors to pass higher farmgate prices through to their retail customers. Consequently, it is important to have a range of market outlets to maximise carcase income," Mr Ashworth stated.
Growth in ready meals highlights the importance of food manufacturing customers, he added.
"Indeed, imports of frozen beef, most likely to be used by food manufacturers, has increased during 2017 suggesting growth in this segment.
"Similarly, despite not been self-sufficient in beef, the export market is also crucial and current exchange rates and rising farmgate prices in many European markets have aided UK exporters with customs data showing some growth in exports to Europe in the final third of 2017."