Call for Clean Livestock at Slaughter
UK - Following a rise in dirty animals being presented to abattoirs this winter, beef and sheep producers are being reminded of the importance of sending clean livestock to slaughter.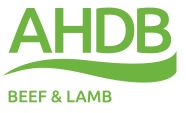 The Clean Livestock Policy, set out by The Food Standard Agency, states that abattoirs are strictly not allowed to slaughter dirty animals and therefore it is important for both producers and the supply chain that animals are received clean. Sending dirty livestock to slaughter also has a major impact on the financial return to the producer.
The policy is in place to protect against a risk of pathogens such as E. coli and salmonella being present on dirty animals, which could potentially cause food-borne illnesses in humans if transferred onto sterile carcase meat.
Steve Powdrill, AHDB Technical Manager, said: "Dirty stock can seriously impact the financial return to beef and lamb producers, as well as the impact to human health. If dirt is transferred onto the carcase, the contaminated meat is trimmed away which reduces the carcase weight and therefore the price paid. Most processors also deduct a charge for the additional work handling overly dirty livestock.
"With this in mind, it's really important that food producers present clean animals, not only to ensure that they get the best possible returns, but to ensure the food produced is safe to eat."
The legal responsibility to ensure animals are clean when being presented for slaughter is taken seriously by the entire supply chain.
Michael Winchester, Woodhead Brothers senior livestock manager said: "We use the Clean Livestock Policy scoring system, whereby cattle are scored on a one to five scale at the time of unloading, with one being clean and five being dirty. Any cattle scoring three to five cannot proceed to slaughter without further action being taken.
"In most cases, cattle will be clipped that day or left alive and slaughtered the following day. The cost of clipping is then charged back to producers."
While avoiding dirty livestock can be difficult due to winter weather conditions, advice is available to ensure producers are aware of the steps involved in presenting animals in an acceptable, clean condition.
This work is part of AHDB Beef & Lamb's Inspiring Success strategy which aims to help producers to increase the number of beef and lamb animals meeting market requirements.
AHDB Beef & Lamb has produced videos that demonstrate best practice in this area. The videos are available on AHDB Beef & Lamb's YouTube channel, Beef & Lamb TV.