Farm Visit for Halal Sector Stakeholders
UK - Stakeholders from the halal sector had the opportunity to gain a greater understanding of the livestock industry during a recent farm visit in Leicestershire.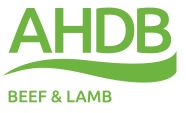 The group were invited to a local farm to learn more about on-farm practices and procedures which could affect the suitability of sheep for certain Muslim festivities.
A total of 20 visitors, which included Islamic scholars, halal certification bodies and abattoir operators, attended the event – which was organised by the Agriculture and Horticulture Development Board (AHDB) in conjunction with the NFU.
After being welcomed by AHDB's Halal Sector Manager Awal Fuseini, the group was given a presentation on livestock by the NFU's Chief Livestock Advisor John Royle.
Topics discussed throughout the day included feeding, breeding, identification and other husbandry practices. Visitors were also given a demonstration by AHDB's butchery specialist Martin Eccles.
Mr Fuseini said: "This farm visit was the first of its kind in the UK and I was particularly pleased with the level of interest shown by Islamic scholars and halal certifiers in improving their understanding of British livestock farming.
"Muslims account for a significant proportion of sheep meat consumption in the UK, so we need to create a platform for farmers and opinion leaders within the Muslim community to share ideas.
"We have received excellent feedback from the event and as result we are planning to make this farm visit an annual event."