Seasonal Lift in Prime Cattle Trade Restored in 2017
UK - After a few years with little discernible lift in prime cattle prices in the run up to Christmas, 2017 has restored the trend.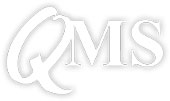 Over the past three years the lift in price between the start and end of November has been around 2-3 p/kg dwt but this year the lift has been 7-8 p/kg dwt on average, according to Stuart Ashworth, Quality Meat Scotland's Head of Economic Services.
"The lift in this year's price for cattle grading R4L is slightly lower, at 6p kg dwt, so perhaps not surprisingly the higher lift in the average price than the specific R4L grade suggests a higher proportion of premium grades in the overall kill," said Mr Ashworth.
Similarly, it is still the case that the current prime stock price is lower than it was in late September.
"We have to go back to 2014 to find the last time that the end of November price was higher than the end of September price.
"Equally, over the past four years the end of November price has been the seasonal high point as beef required for 28 and 21 days maturity will have been laid down for the Christmas trade," observed Mr Ashworth.
The climb in farmgate beef prices has drawn cattle out with price-reporting abattoirs processing 7 per cent more steers and 19 per cent more heifers in the final week of November than they did in the first week of November.
However, compared to last year, the numbers slaughtered were 0.5 per cent lower and with carcase sizes being reduced the volume of beef actually produced in late November is likely to have been 1-2 per cent lower.
"If the major retailers are planning for similar volumes of beef to last year being purchased over the Christmas period then there is some potential mismatch between supplies and demand and some upward pressure on price," he added.
"However, over the past few Christmases Kantar Worldpanel market research analysis shows there to have been some slow year-on-year increase in retail sales of beef roasting joints. Retailers will have taken this into account as they order beef from processors and that may also have influenced demand."
The same retail analysis shows growth in demand for lamb roasting joints over the Christmas period over the past few years, although Christmas 2016 did struggle a little to prolong the trend.
"In many parts of Europe there is firm consumer demand for lamb over the Christmas festival period as well. This consumer behaviour will have contributed to increases in farm gate prime lamb prices. In three of the last four years there has been a sizeable seasonal lift in prime lamb prices through November to the second week of December before losing a little ground into the new year," stated Mr Ashworth.
The short-term volume of lambs slaughtered also climbs in the run up to the Christmas period. This year has been no different with a bigger supply of prime lambs than for a number of years still benefiting from a lift in price. This has taken current prices above those of a year ago.
Moving into the new year, said Mr Ashworth, the indications are that Scottish prime cattle supply is likely to remain tight in comparison to recent years. Calf registrations from two years ago suggest the pool of two-year-old cattle to draw from in early 2018 will be at best unchanged on last year.
However, if some have already been sold younger than in previous years because of carcase size considerations, then that supply pool will already be diminished. England and Wale though, is likely to be better supplied than last year because of increased calf registrations two years ago.
Availability of prime sheep in early 2018 is also looking to be higher than last year. June census data for Scotland and the UK reported a larger lamb crop and provisional slaughter data from June to October shows a significant decline in lamb slaughtering. While indications are that the November kill has been larger than last year, there is likely to be an increase in hogg carryover.