New Interactive Map to Help in Fight Against TB
UK - An interactive map has been launched making it easier for farmers to see at a glance the different bovine TB risk areas in Great Britain.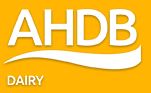 The new tool has been added to the TB Hub website, the 'go-to' place for farmers to find practical advice on dealing with bovine TB on their farm.
The map highlights whether an area is at high or low risk from TB and reveals further information about an area's status. Farmers can also access useful updates about their area's testing intervals and movement restrictions.
Derek Armstrong, AHDB Lead Vet commented: "The new map makes it easier for farmers to access information about TB risk status and understand what it means for them.
"Dealing with bovine TB can impact financially and emotionally on farmers and their families. The TB Hub aims to give them the most up-to date information on how to reduce the TB risk to their cattle and manage the implications for their farm business."
The hub is a joint industry initiative, supported by the Agriculture and Horticulture Development Board (AHDB), the Animal & Plant Health Agency (APHA), the British Cattle Veterinary Association (BCVA), the Department for Environment, Food and Rural Affairs (Defra), Landex and the National Farmers Union (NFU).
TheCattleSite News Desk