AHDB Dorset Conference Highlights Supply Chain Value for Farms Post Brexit
UK - The regional conference will address the importance of UK farms being and remaining competitive in the marketplace and more connected in supply chains.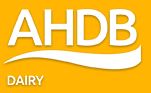 Aimed at farmers and growers, the day will focus on three essential areas of knowledge (supply chain, cost of production and consumer trends) that will help drive agricultural businesses forward and support growth.
Taking place on 27th November 2017 at the Kingston Maurward College in Dorchester, the chairman is George Streatfield from Denhay Farms who will welcome delegates following registration at 14.45.
The key note speaker is Harriet Wilson, Senior Agricultural Manager, from the Co-op. Ms Wilson will explain their strategy to source solely UK meat and the importance of a connected supply chain, supply standards, consistency and volumes through two-way retail farmer relationships.
Jack Watts, AHDB's Lead Analyst (Cereals & Oilseeds), will highlight the importance of knowing cost of production in order to quantify and negotiate the value of products and hence the margin that can be generated in a supply chain.
Mr Watts said: "It is supply chains and not individual businesses that increasingly compete in a global market and knowing where to target effort in order to compete will be vital for farmers and growers."
Completing the conference is Steven Evans, AHDB Consumer Insight Manager, who will focus on current and predicted consumer trends, why farm businesses need to be aware of them and the challenges and opportunities in meeting the needs of the modern consumer.
Luke Rake, Kingston Maurward College Principal, will close the conference formalities at 6.00 pm and then join delegates for a networking supper of locally sourced sausages and mash.
For more information and to book your place, please click here.
TheCattleSite News Desk