Conference Majors on Ensuring Supply Chain 'Fit for the Future'
UK - The impact of future trends in technology on the food sector will be among the topics discussed at the AHDB Beef & Lamb Stakeholder Conference on Tuesday, 14 November.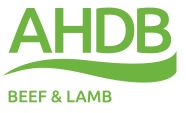 David A Smith, Chief Executive of Global Futures and Foresight, will be a key speaker at the annual event, which is an important fixture in the beef and lamb industry calendar.
Joining him on the agenda will be David Speller, from Applied Poultry, who will discuss his experience building up a successful business by focusing on innovation and attention to detail, and how these learnings can be applied to the livestock sectors.
The conference, which will focus on ensuring the beef and sheep supply chain is prepared to meet future challenges, will also hear from AHDB experts and additional external speakers on advances in meat quality, getting on the front foot regarding meat and health, and how to prepare for the post-Brexit environment.
Speaking about the event, Laura Ryan, AHDB Beef & Lamb Sector Strategy Director, said: "Agriculture is going through a period of significant change and the beef and sheep sectors will need to evolve in order to survive and flourish.
"Supporting the industry to succeed in this climate is a key part of our Inspiring Success strategy. Our annual Stakeholder Conference gives key players the opportunity to find out more about what's coming down the track and ensure they are prepared for future developments."
The AHDB Beef & Lamb Stakeholder Conference is specifically designed for industry organisations, processors, retailers and foodservice businesses.
A series of open meetings will take place around the country in the New Year in order to give producer levy payers more information on the work being done by AHDB Beef & Lamb on their behalf.
For more information about the Stakeholder Conference and to book your free place, please click here.