Prime Cattle Prices Remain Stable, Firm
UK - Prime cattle prices have remained stable and firm over the past month and continue to be around three to four per cent higher than last year, according to Quality Meat Scotland (QMS).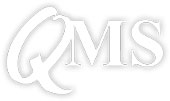 Over the past couple of years prime cattle prices have peaked in mid-September, said Stuart Ashworth, QMS Head of Economics Services. Prices then typically start to ease as the number of cattle presented for slaughter increase as a result of some producers decided to sell cattle off grass prior to housing.
The trend over the past two years, Mr Ashworth said, has been a dip in prices through October, followed by an increase through November, although this was not sufficient for prices to reach the levels of mid-September, despite buying for the Christmas market.
"However, evidence from BCMS suggests that the volume of cattle on Scottish holdings for sale in the short-term remains constrained," said Mr Ashworth.
"The move to selling lighter, younger cattle, particularly steers, has impacted on cattle numbers. Average carcase weights for steers killed in Scotland during August were 5kg lower than last year and the numbers killed slightly higher."
Heifer slaughter numbers also increased as carcase weights fell, he said.
"As a consequence, there are fewer over two years old prime cattle on holdings. Nevertheless, as we move towards the end of the year, increasing numbers of cattle born in the first half of 2016 will reach the market," said Mr Ashworth.
Scottish calf registrations in this period were 0.5 per cent higher than the same period in 2015, meanwhile in England and Wales the growth in calf registrations in the first half of 2016 was higher at one per cent.
"Although not dramatic, this should suggest a slight increase in the slaughter volume from this cohort in the medium term.
"However, in the short term the reduced numbers of older cattle on farms is constraining supply. The English June census, for example, shows a decline of 3.5 per cent in male cattle over two years old and 0.5 per cent in females not identified as in the breeding herd, before volumes of younger cattle begin to build up."
Falling carcase weights and tighter cattle supplies have meant that over the first eight months of 2017 the UK has produced 2 per cent less beef, creating some space for imports - an opportunity that Ireland has taken, observed Mr Ashworth.
"However, while UK cattle prices are higher in Sterling terms, the weakness of Sterling means in Euro terms our price is lower than last year by some three per cent.
"As a consequence, Irish exporters have seen some pressure on prices in the face of a more competitive UK market.
"With prices also lower than a year ago in major beef exporting countries like the United States, Australia and Brazil and much lower than the EU average prime stock price it seems likely that Ireland is finding exporting beef to be more competitive than last year.
"Indeed, Irish producer prices are lower than last year by around one to two per cent."
In contrast, Mr Ashworth added, in many parts of Europe, including Germany, France, Italy and Spain, producer prices for young bulls and heifers are higher than they were a year ago.
However, steer prices, which are dominated by the UK and Ireland, are lower than a year ago. Nevertheless UK prime steer and heifer prices remain some of the highest in Europe and the world.