England, Wales Cow Population Increases
UK - Latest figures for the number of dairy cows in England and Wales shows an increase in the main herd, and also an increase in replacements coming through, according to AHDB Dairy.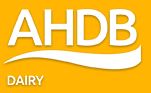 The figures relate to the number of cows as at June 2015.
While not all the young stock will enter the main dairy herd, AHDB Dairy said the censuses show there is the potential for the main dairy herd to grow again next year.
Cullings have the potential to increase and dampen the influence of replacements coming through. However, assuming yields continue to increase, there is strong growth potential for milk production in England and Wales over the coming years.
Cows aged over two years increased by 4 per cent in June 2015 compared with 2014 in Wales, whilst the number of cows in England increased 1 per cent.
Meanwhile, cows aged under 1 year increased in number by 4 per cent in England and 8 per cent in Wales.
TheCattleSite News Desk