Beefing Up Cattle Genetic Selection
UK - AHDB Beef & Lamb is seeking to recruit commercial beef units to take part in a landmark project to drive forward the genetic selection of beef cattle for feed use efficiency.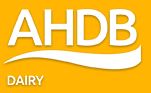 The £1.75 million national programme, which runs over four years, will implement a sustainable system for measuring feed efficiency in beef cattle. It is being funded by Defra and the Agriculture & Horticulture Development Board (AHDB) in order to capitalise on the huge potential wins breeding improvements represent for the industry.
The aim of the project is to be able to select cattle which eat less than the breed average to achieve the same rate of daily liveweight gain, taking liveweight and fat cover into account. This provides a measurement of feed use efficiency and allows selection of cattle that eat less than their contemporaries without sacrificing performance.
Initially, approximately 500 cattle are being recorded at the Green Cow facility at Scotland's rural College (SRUC) in Edinburgh to measure individual dry matter intake and growth. These cattle will then be managed through to slaughter to allow carcase information to be collected. Natalie Cormack has recently been appointed as the project delivery manager and will be focusing on sourcing batches of cattle to be recorded.
An additional two or three commercial beef units are being recruited to enable measurement and selection for feed efficiency traits using data from commercial farms. These farms must have a good handling system and be able to install specific feeding equipment to enable the recording of individual cattle feed intakes.
A range of suckler bred and dairy x beef cattle will come on to the units for periods of around 14 weeks at a time. During this period they will be group housed, fed a defined total mixed ration and weighed regularly.
Natalie said "I am excited to be part of this ground-breaking project and look forward to getting it up and running on commercial units which other farmers will be able to come and visit.
"A scoping study has shown that this work has the potential to increase farm profits by 39 per cent compared to the 'business-as-usual' scenario over the next twenty years.
"We're keen to hear from beef producers with suitable units who would like to be involved in this leading edge project for the industry."
Anyone interested in applying must be able to demonstrate high levels of management on their current unit and have a willingness to spend time showing visitors around the unit and promoting the project.
More information and an application form can be downloaded from the AHDB Beef & Lamb website. If you have any queries about the requirements of the commercial units then please contact Mary Vickers on 07990 506012 or by emailing [email protected] The closing date for receipt of applications is 18 September 2015.
TheCattleSite News Desk