More Foot and Mouth Found in Namibian Cattle
NAMIBIA - Another outbreak of Foot and Mouth Disease has been found in Namibia.
There were 81 cases in a susceptible population of 1945 village cattle. The cases were identified by antibody testing of serum samples.
The outbreak occurred in Ohangwena province, in the north of the country.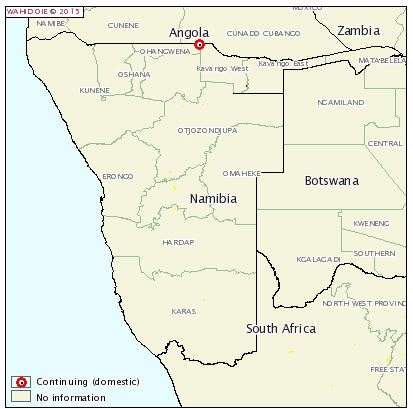 TheCattleSite News Desk