Grant to Assist in Brucellosis Detection and Vaccination
GLOBAL - AHVLA, in collaboration with the University of Alberta (Edmonton, Alberta, Canada), have been awarded a research grant from the Grand Challenges Explorations programme, an initiative funded by the Bill & Melinda Gates Foundation.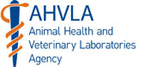 John McGiven of the World Organization for Animal Health (OIE) Brucellosis Reference Laboratory at the AHVLA together with David Bundle from the Department of Chemistry at the University of Alberta will pursue an innovative global health and development research project, titled 'Detection, Vaccination and Control of Brucellosis'.
Grand Challenges Explorations (GCE) funds individuals worldwide to explore ideas that can break the mold in how we solve persistent global health and development challenges. This joint project was selected from over 2700 submissions and is one of more than 80 Grand Challenges Explorations Round 11 grants announced today by the Bill & Melinda Gates Foundation.
To receive funding, John McGiven and David Bundle and other Grand Challenges Explorations Round 11 winners presented a bold idea in one of five critical global heath and development topic areas that included 'The "One Health" Concept: Bringing Together Human and Animal Health for New Solutions'.
Their proposal is aims to develop tools to assist in the control of brucellosis. This is one of the world's most significant zoonosis with a disproportionally high impact upon communities where animal production systems are more intimately linked to the human population.
In many regions it is an endemic and embedded disease that reduces human and animal health in combination with a significant detrimental economic effect that perpetuates poverty. In Africa the prevalence of brucellosis in ruminants is estimated to be 12 per cent and in South Asia prevalence is 16 per cent . The control of endemic brucellosis is only achievable via mass vaccination.
However, there are no vaccines for humans and swine and the vaccines for ruminants are live, unstable, require extensive quality assurance, possess residual virulence, and require the maintenance of a cold chain. The most protective of these vaccines also confound diagnostic assays, significantly impairing the ability to identify truly infected animals.
In this GCE funded project John McGiven and David Bundle proposed the development and preliminary evaluation of a novel glycoconjugate vaccine for brucellosis that is safe, stable, cheap and efficacious. Complementary diagnostics will allow for the differentiation of vaccinated and infected subjects and assist in the control of this insidious zoonotic disease
The principal investigator, John McGiven, leads the 'Brucella: Immunology Research and Development' team at the AHVLA whose primary goal is to develop improved methods of immunodiagnosis for brucellosis in animals. He has recently published a review, at the invitation of OIE, entitled 'New developments in the immunodiagnostics of brucellosis in livestock and wildlife'.
Professor David Bundle, co-investigator, of the Department of Chemistry at the University of Alberta, Canada, is the founder of the Alberta Glycomics Centre and past recipient of the three major international awards in Carbohydrate Chemistry; Whistler, Hudson and Haworth. Professor Bundle is a Fellow of the Royal Society of Canada and recent recipient of the Brockhouse Canada Prize for Interdisciplinary Research in Science and Engineering.
His primary research interests include the design of glycoconjugate vaccines for the prevention of serious microbial infection and his group's work on the production of synthetic homologs for the key immunological glycan from Brucella and their interaction with Brucella specific antibodies has recently been published.
The combined knowledge of AHVLA and University of Alberta in the fields of synthetic carbohydrate conjugates, immunology and brucellosis creates a perfect synergy to facilitate a successful project.
TheCattleSite News Desk