Consumer Sentiment Improves
US - By looking at Federal Reserve data, Professor John Michael Riley of Mississippi State University has noted that consumer confidence and beef values and restaurant prices do not necessarily show correlation.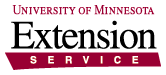 Last week's news that consumer sentiment took a sharp uptick, with the Thompson Reuters University of Michigan survey reaching 84.5, up from the previous month's value of 76.4 and the highest since July 2007, writes John Riley, Extension Professor at the Department of Agricultural Economics in Mississippi.
At first glance this would likely be viewed as a positive for beef and cattle prices. The extent of the relationship between a consumer's current state of mind and the prices of retail or boxed beef price as well as an index of restaurant stock prices shows this to be the case.
However, interestingly, this phenomenon has not always been the case. Using consumer confidence data from the Federal Reserve as opposed to the sentiment survey noted previously – which was not as current but more cost effective – indicates that overall there has been a weak positive relationship between confidence and beef prices and restaurant stock performance over the past two years.
The relationship was much stronger from September 2008 to December 2010, when prices were declining along with consumer's confidence. The intriguing aspect is that from January 2004 to August 2008, the relationship was negative.
It is important to note that correlation between two items does not automatically indicate a direct impact or response. Still, while the improved consumer sentiment may not directly translate to improved prices, recent data are encouraging on this front.
TheCattleSite News Desk