Livestock Sector Receives Boost From Funding
UK - Advanced training for farmers in livestock skills is to get a £400,000 national boost under Defra's £20m Rural Development Programme for England (RDPE), according to DairyCo.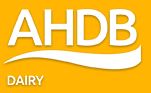 DairyCo hope this will help deliver 15,000 hours of training to 1,000 livestock farmers between now and March 2014. The focus will be on advanced stockmanship and specialist husbandry skills, proven to be key factors in increasing productivity of the core species - cattle, sheep, pigs and poultry (the programme can also include other farmed species such as goats, rabbits and deer, though only for meat purposes.)

Programme activity will include local on-farm workshops and larger seminars plus short study tours and exchange trips to learn from other European countries. Professional excellence demonstrated by leading livestock farmers will feature strongly, with emphasis given to livestock husbandry; diet and feed formulation; stock handling; how to turn better technology into better margins; choosing the right production system; marketing; environmental issues; and farm sustainability.

The training, designed to complement AHDB's recently secured animal health and welfare RDPE programme, will be open to all those working in the livestock industry in England says the Agricultural and Horticultural Development Board (AHDB).

"The thrust of the AHDB programme will be on how to manage technical efficiency to boost both the quantity and quality of outputs against inputs," said AHDB External Skills Project Manager Tess Howe.

"This is all about increasing the productivity of livestock enterprises to create more efficient and sustainable farm businesses."

Delivery partners EBLEX, BPEX and DairyCo are being engaged for the rest of the programme and there are still opportunities for training organisations to get involved.

"I am delighted by this latest AHDB success under the RDPE programme because it enables us to bring together a wide range of skills partners to deliver top quality training on a national scale," said AHDB Chief Executive Tom Taylor.

"There is strong evidence that good stockmanship and animal husbandry brings a positive bottom line impact for livestock farms."
TheCattleSite News Desk