Brazil and Peru Added to Growing List of Countries To Provide ZILMAX Registrations
NETHERLANDS - n July and August, MSD Animal Health (known as Merck Animal Health in the U.S. and Canada) received registration for zilpaterol hydrochloride, the active ingredient of ZILMAX®, in two key South America beef producing countries – Brazil and Peru.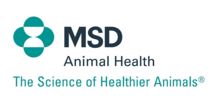 "Since 1995, ZILMAX has been helping cattle farmers around the world to sustainably produce tasty and nutritious beef to feed the world," said Fernando Heiderich, vice president global ruminants business unit at MSD Animal Health.

The recent registrations in Brazil and Peru, combined with the 2008 registration in Colombia, provide significant opportunities for sustainable beef production in South America – a major continent for global beef cattle population, and beef demand. Six South American countries are among the top 20 countries in the world for per capita beef consumption – Brazil, Argentina, Uruguay, Chile, Venezuela and Colombia.

With an increasing global demand for beef and decreasing worldwide cattle population, it is more important than ever that cattle farmers have access to safe technologies for efficient, sustainable beef production.

"ZILMAX enables more quality beef production without the use of additional environmental resources of land, feed, water, energy or animals," said Vilson Simon, general manager of MSD Animal Health in Brazil.

"This is good for the environment and good for the consumer who enjoys the delicious taste and nutritious health of Brazilian beef."

ZILMAX is a feed supplement that helps the beef animal's natural metabolism to more efficiently produce meat. ZILMAX has been approved as safe and effective by multiple country regulatory bodies around the world, including the United States and Canada.

MSD Animal Health continues to register ZILMAX in many countries and continents. ZILMAX has been fed to millions of beef cattle during the 17 years that it has been utilized by cattle farmers. And for every million beef steers fed ZILMAX, 15 million additional kilos of beef are provided for consumers around the globe.