Changes to bTB Controls in England Come into Effect
UK - Changes to bovine TB control policy in England, announced by Defra in May, came into effect on 1 July 2012.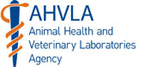 In summary, the changes introduced on 1 July 2012 are:

Cattle compensation payments
Reduced compensation for TB reactor cattle from herds with significantly overdue TB tests.
New cattle compensation ('table valuation') categories.
TB pre-movement testing exemptions
Ending of 30-day residency exemption for pre-movement testing.
Pre-movement testing of cattle in high TB risk herds will be required for movements to agricultural shows if cattle will be at the show for more than 24 hours and/or housed at the showground.
The exemption permitting movements within Sole Occupancy Authorities (SOAs) will be revised – for SOAs that span across the boundary of high and low TB risk areas, movements from holdings in high TB risk areas within the SOA will require a pre-movement test.
Changes to Cattle Tracing System (CTS) links and Single Occupancy Authorities (SOA)
No new SOA applications, or requests for the addition of new holdings to existing SOAs, will be approved.
No new CTS links, or the renewal of existing links when they expire, will be permitted if the link includes holdings in both high and low TB risk areas. Links between holdings in high and low TB risk areas that do not currently have an expiry date will also be phased out.
TheCattleSite News Desk