US Approves ZUPREVO - New BRD Treatment
US - Merck Animal Health announces the US approval of ZUPREVOTM (tildipirosin) – a novel, new macrolide antibiotic for the management of bovine respiratory disease (BRD) that offers excellent combination of effectiveness and convenience.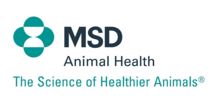 ZUPREVO is indicated for the treatment of BRD associated with Mannheimia haemolytica, Pasteurella multocida and Histophilus somni in beef and non-lactating dairy cattle, and for the control of respiratory disease in beef and non-lactating dairy cattle at high risk of developing BRD associated with Mannheimia haemolytica, Pasteurella multocida and Histophilus somni. These bacterial pathogens are commonly associated with respiratory disease in cattle.

"BRD is the world's most common and costly beef cattle disease, taking a substantial toll annually on animal health, productivity and welfare," said Joseph Roder, DVM, PhD, anti-infectives marketing manager for Merck Animal Health. "Effective BRD treatment and control is critical to protecting cattle and keeping beef operations sustainable. ZUPREVO provides both options and puts you in control."

According to Markus Rose, DVM, PhD, senior development manager at Merck Animal Health, ZUPREVO gets its combination of effectiveness, bacteriostatic and bactericidal activity from its unique 16-membered, tribasic molecular structure. The macrolides inhibit protein synthesis at the ribosomal level. Because of its structure, ZUPREVO offers a distinctive combination of performance properties; prolonged concentration in lung tissue (site of action) and bronchial fluids, and rapid absorption in the system.

Studies show that tildipirosin is rapidly absorbed from the site of injection, reaching peak plasma concentrations in just 45 minutes. Tildipirosin also yields higher and more persistent plasma concentrations. In trials, lung concentrations of tildipirosin in cattle treated with ZUPREVO were found to be above 1 µg/g after 28 days.

Tildipirosin also has the lowest single dose volume of any BRD treatment available – 1 mL per 100 lbs. of bodyweight, subcutaneously, with a maximum injection volume of 10 mL per injection site – which means fewer injections in large animals. It's highly soluble and the formulation is easy to inject, even in cold temperatures. To help producers remain flexible, ZUPREVO also offers a withdrawal time at 21 days, as registered in the United States.

*The correlation between pharmacokinetic data and clinical effectiveness is unknown.

According to Dr Roder, the introduction of ZUPREVO is an excellent addition to Merck Animal Health's extensive Lung Health platform for cattle, which in the United States includes the therapeutics RESFLOR GOLD® (florfenicol and flunixin meglumine), NUFLOR GOLD® (florfenicol), NUFLOR® (florfenicol), Vista vaccines, and diagnostic tools and services that allow veterinarians and producers to develop customized BRD management strategies.

"With the addition of ZUPREVO, the Lung Health platform now has a complete range of solutions for BRD diagnosis and treatment," Roder said. "Our customers told us they wanted greater control over BRD. By continuously improving our Lung Health product and service offerings, we are aiming to give our customers just that."

The official United States launch of ZUPREVO took place in May 2012. It is currently available in Europe.