Plan for Possible Forage Shortage
US - Will the April showers bring May forage? As the moisture deficit continues across much of Minnesota, University of Minnesota Extension educators are hearing the question: What if the drought pattern continues?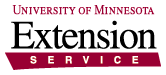 On top of that is another question: Has the frost set the alfalfa back? As cattle producers, both beef and dairy, consider that possibility, Extension has been recommending steps to prepare for forage and pasture shortages. This becomes as much of a risk assessment as it does a planning session. We already have high feed costs. What is your capital reserve situation?

This is an excellent time to do an accurate inventory of all forage on hand and categorize it by quality and future use. Every year, forage quality is critical to profitability and it has to be a priority. Get your own Predictive Equations of Alfalfa Quality (PEAQ) stick, if you don't have one already, so you know when you need to cut. If you are doing any grazing, are you set up for rotational grazing management?

If you need to stretch your hay supply by feeding less per cow each day, what will you use to replace the hay?

Increasing corn silage in the diet is one alternative in Minnesota and might be a strategy to consider. Current supply, carryover amounts and acres available for planting need to be considered. Is there an older or poorer stand of hay that you could double-crop corn for silage after taking the first crop off?

Other alternatives may be some summer annual crops to stretch supply like BMR sorghum/sudan grass, small grains or small grains mixed with peas.

One final consideration will be the price of milk, the price of feed and the price of cull cows. It appears we are moving to lower milk prices for 2012. Producers need to take a critical look at marginal cows that may need to be culled. Do you have enough heifers? You may need to consider heifer diets first and possibly sell excess animals.
TheCattleSite News Desk