Call for End to Restrictions Imposed by M-COOL
US & CANADA - Canada's Agriculture Minister says ending the restrictions imposed by US Mandatory Country of Origin Labelling would benefit livestock producers on both side of the Canada-US border, Bruce Cochrane writes.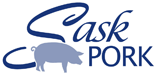 Farm-Scape is sponsored by
Manitoba Pork Council and Sask Pork
FarmScape is a
Wonderworks Canada
production and is distributed courtesy of Manitoba Pork Council
and Sask Pork.
Last November a World Trade Organization panel investigating complaints from Canada and Mexico ruled US Mandatory Country of Origin Labelling is inconsistent with US trade obligations.

The US has until 23 March to appeal that ruling.

M-COOL was discussed last week when Agriculture Minister Gerry Ritz met with US Agriculture Secretary Tom Vilsack as part of an agricultural trade mission to Washington, DC.

Minister Ritz says the labelling law has negatively impacted not only agriculture but the economies of the two countries as well.
Gerry Ritz-Canada Minister of Agriculture and Agri-Food
The appeal has to be launched by March 23rd is the date.

That has not changed.

We continue to pressure the political side here working with American industry that rightly point out this has hurt them as well as Canadian livestock producers so there's certainly a lot of pressure coming to bear here to make those changes in a timely way.

As to the appeal, that will be the government decision at this point.

Certainly Mr Vilsack kept his cards close to his vest on that.

We do however agree on the strong integration of our two market and need to work toward systems that enhance that integration not withdraw or withhold services as Country of Origin Labelling has done.

We continue to work with our allies here, that's the complete processing sector and the cattle industry itself, the livestock industry, pork as well as beef to put pressure on the American government to move forward as quickly as possible.

We'll continue to do that leading right up to and past the next farm bill if that's the opportunity to make those changes.

Minister Ritz says there's widespread agreement that it would be better for US and Canadian livestock producers alike if the administration would do what's necessary to end the restrictive nature of COOL as soon as possible.
TheCattleSite News Desk