Streptococcus Pluranimalium Causes Abortion
UK - Streptococcus pluranimalium was implicated as the cause of abortion in a suckler cow, according to the AHVLA Disease Surveillance Report.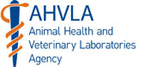 Reproductive disease
Neosporosis was again the most commonly diagnosed cause of bovine abortion. Langford investigated an outbreak in what was probably a previously naïve dairy herd. Eleven cows had aborted and four foetuses were submitted for examination. All four were seropositive to Neospora caninum and had non-suppurative encephalitis suggestive of N. caninum infection. This was confirmed by immunohistochemistry on the brain of one.
Thirsk diagnosed abortion due to Streptococcus pluranimalium, by culture in pure growth from the placenta of a suckler cow that aborted at approximately five months of gestation. The placenta was markedly oedematous with extensive reddening of the intercotyledonary areas and covered with yellow necrotic debris and pus (see figure). Streptococcus pluranimalium is a sporadic cause of abortion in a range of species, and apart from general hygiene measures, there are no specific guidelines to prevent this type of abortion.

Many Regional Laboratories diagnosed cases of fungal abortion. Most were sporadic but on one dairy farm in which Aspergillus species was diagnosed, four of 140 cows had aborted during a two week period.

A rare diagnosis of abortion due to Bovine Herpes Virus–1 (BoHV-1) - the cause of infectious bovine rhinotracheitis - was made by Shrewsbury. Three abortions had occurred in the 120 cow dairy herd and necrotising hepatitis was detected by histopathology in the single fetus submitted, and BoHV-1 was detected by immunohistochemistry.
Enteric disease
Starcross diagnosed abomasitis associated with Sarcina-like bacteria in a ten day old calf that died with no detected preceding signs. Ten other calves of similar age had died recently. Calves were fed a mixture of powdered and waste milk once daily with access to concentrates and straw. Necropsy revealed a severely tympanic abomasum with emphysematous plicae and areas of mucosal congestion and widespread congestion of the small intestines. Tests for salmonellae and clostridial toxins proved negative. Histopathology of the abomasum confirmed the presence of an emphysematous and haemorrhagic abomasitis associated with small numbers of Sarcina-like bacteria. Abomasal bloat involving these bacteria has been described by Edwards & others (2008).

Winchester investigated diarrhoea in young calves in a 200 cow dairy herd by the investigation of four faecal samples. Rotavirus was detected by ELISA testing in two calves, but all four samples were positive for Group B Salmonella, serotyped as a monophasic strain of Salmonella Typhimurium PT 193. Monophasic strains have recently become increasingly common in livestock and, like many strains of Salmonella Typhimurium, cause enteritis and septicaemia in calves and adult cattle; while involvement in abortion is unusual. The pathogenic effects of S. Typhimurium in the calves would probably have been exacerbated by co-infection with rotavirus.

Coccidiosis was commonly diagnosed in older calves. Langford made eight diagnoses; affected calves were between six weeks and five months of age. Diarrhoea was consistently reported, some with blood, and two cases also reported weight loss and malaise. Morbidity was between 20 and 50 per cent. Coccidial oocysts counts ranged from 1,450 to 32,000 oocysts / gram.
Respiratory disease
Both Bury and Shrewsbury diagnosed Respiratory Syncitial Virus (RSV) infection this month, in adult cattle and calves respectively. Bury identified RSV by fluorescent antibody test in nasal swabs from two dairy cows that developed acute pyrexia and nasal discharge with distinct lung sounds reported on chest auscultation. This, along with drop in milk yield, is typical of the signs of RSV infection in adult cattle. Shrewsbury identified RSV infection by immunohistochemistry in a six month old calf from a fattening unit. Three animals were found dead at pasture.
Other diseases
Langford investigated a fatal case of haemoglobinuria and jaundice in a cow, three to four weeks after calving, in a 200 cow dairy herd. The phosphate concentration in the plasma of four post parturient cows was significantly below the reference range and other potential causes of jaundice were ruled out; leading to a likely diagnosis of post parturient haemoglobinuria. The sole feed was whole-crop maize silage, which is likely to provide insufficient phosphorus for the requirements of dairy cows. Monocalcium phosphate was added to the ration; two weeks later the plasma phosphate concentration was within the normal range.

Babesiosis was diagnosed by Langford in an adult dairy cow as the cause of haematuria. The cow also had weight loss, diarrhoea, metritis and pyrexia. Five cows in the group of 25 developed haematuria, two of which died.
Urine discolouration
Starcross investigated an unusual phenomenon (rather than a disease): red-brown-orange urine discolouration approximately five minutes after micturition was noted in approximately 20% of a 100 cow dairy herd. The cows were clinically well, but some affected animals reportedly showed a mild drop in milk yield. The cows had been housed for the previous three weeks and fed a total metabolic ration and a commercial concentrate in the parlour. A new batch of the latter had been delivered three days before the onset of discolouration. Blood and urine samples were submitted from four animals. The urine was a distinct orange-brown colour with an alkaline pH (normal). On addition of an acid the orange discolouration disappeared. Investigations are on-going, including mass spectrometry of the urine, in an attempt to identify the compound involved. Similar cases were described in the UK during the 1970s, and also in Australia; however no definitive cause has ever been identified.
Further Reading
| | | |
| --- | --- | --- |
| | - | Find out more information on the diseases mentioned here by clicking here. |
TheCattleSite News Desk