Intervet/Schering-Plough Expands Vaccine Facility
NETHERLANDS - Intervet/Schering-Plough Animal Health has announced that it has opened a specialized filling and freeze-drying unit for veterinary vaccines at its Biosciences Center Boxmeer in the Netherlands.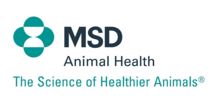 The opening of the Central Filling and Freeze-drying Department was performed by her Royal Highness Princess Máxima of the Netherlands in the presence of His Excellency the Minister of Economic Affairs, Agriculture and Innovation, Maxime Verhagen, and other guests.

The extension of the Central Filling and Freeze-drying Department, of which the construction started in September 2008 at a total investment of US$ 18 Million (€ 13 Million), has been designed to meet the latest requirements related to Good Manufacturing Practices (GMP) and Safety, Health and Environment (SHE) and brings all freeze-dried vaccine activities at Biosciences Center Boxmeer together in one building. In the state-of-the-art facility, the latest technology has been implemented, e.g. rapid transfer port technology to connect the filling line to the vaccine bulk tank as well as fully automated systems for the loading of the freeze-dryer.

"With this significant investment into the new unit here in Boxmeer we ensure the high standards and efficient manufacturing process at this important facility in our manufacturing network and enable the people that work here to continue contributing to the success of our growing vaccine business," said Malte Greune, Senior Vice-President Animal Health Manufacturing.

Helmut Finkler, Chairman Animal Health Operations The Netherlands added: "The extension of the Central Filling and Freeze-drying Department allows to further leverage the existing know-how and expertise at the Biosciences Center Boxmeer and is another element on our journey "Fit for the Future" as a leading Biotech site within our industry. It also underlines the long-term commitment of the company to this location."

The new filling line has a maximum speed of 24,000 glass vials per hour and the freeze-dryer can process 136,000 vials per batch. The Central Filling and Freeze-drying Department employs approximately 65 people and produces primarily freeze-dried vaccines for companion animals (dogs, cats), cattle, swine, horses and poultry. The new unit has been certified last July and vaccine production of market batches started in September 2010.

To address the specific regional needs for veterinary medicines, Intervet/Schering-Plough Animal Health operates 28 manufacturing sites in 14 countries distributed over 5 continents. Of these, Biosciences Center Boxmeer is a global lead site which produces vaccines and pharmaceutical products against bacterial, parasitological, and viral infections in cattle, sheep, swine, poultry, fish and companion animals. The company markets more than 350 licensed vaccines of which more than 100 are manufactured in Boxmeer. The company continuously invests in its operations to accommodate growth and to ensure that it meets GMP and other standards as well as the most stringent environmental requirements.