Hearings Into Canadian Complaint Against M-COOL
CANADA - The first round of World Trade Organisation hearings into a Canadian complaint against US Mandatory Country of Origin Labelling has concluded in Geneva, Switzerland, writes Bruce Cochrane.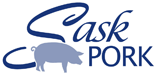 Farm-Scape is sponsored by
Manitoba Pork Council and Sask Pork
FarmScape is a
Wonderworks Canada
production and is distributed courtesy of Manitoba Pork Council
and Sask Pork.
In the wake of the failure of consultations between Canada and the US to resolve differences over US Mandatory Country of Origin Labelling the World Trade Organization struck a Dispute Settlement Panel to deal with the dispute.

Last week a team from the Department of Foreign Affairs supported by experts from Agriculture and Agri-Food Canada and representatives of Canada's cattle and hog industries outlined Canada's case during oral hearings in Geneva.

Peter Clark, the president of Ottawa based Grey, Clark, Shih and Associates, says the Canadian team did very well but it would be a mistake to become overly confident at this stage.
Peter Clark-Grey, Clark, Shih and Associates
The United States says Country of Origin Labelling is normal, about 40 different countries in the WTO have it, it's not protectionist, they're doing this for consumer information purposes and has nothing to do with protection.

The Canadian position is that the measures have disrupted trade, they've disrupted trade flows, they've destroyed the integrated nature of the Canadian market both for hogs and feeder cattle and beef and we have taken the position that in fact the US legislation and the way it's implemented is in fact protectionist and that the allegations of consumer information are really a smoke-screen.

The WTO panel has provided a series of questions that must be answered in writing by 1 October and rebuttal briefs must be filed by 22 October in preparation for hearings in December.

Mr Clark says the panel is unlikely to render any decision before the second quarter of 2011 and even then that decision will probably be appealed.
TheCattleSite News Desk