Evaluate Farm Situation When Considering ACRE Programme
US - If they did not sign up in 2009, farmers have until June 1, 2010, to sign their farms up for the Average Crop Revenue Election (ACRE) programme, the optional safety net for farmers provided in the 2008 Farm Bill.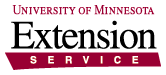 Current research results from University of Minnesota Extension tilt toward the decision to sign up in 2010. The decision in 2009 was a toss up as to whether ACRE or counter-cyclical payments (CCP) was a better bet.

The 2010 decision to sign up for ACRE involves more uncertainty than in 2009 because we know less about the marketing year for the 2010 crop and less about the early growing season weather and its effects on the yield for most crops. While we can make an estimate of what the 2009 payments will be, the results for 2009 do not have any impact on the likelihood of ACRE payments for the 2010 crop.

Example calculations point toward ACRE payments for corn, soybean and wheat in Minnesota, but this is not certain. There are many interrelated moving parts in this decision. To predict the probability of ACRE payments in the midst of uncertainty, I estimated the potential values and distributions of yields and prices for 2010 and combined them with the ACRE programme's rules in a statistical model.

Based on 1,000 runs of this model, the results estimate potential state ACRE payment rates in Minnesota near $50 per acre for corn, $30 for soybeans, and $27 for wheat, with positive payment rates estimated to occur in more than 50 percent of the estimations. Actual payments to individual farms would depend on whether each farm had a loss under ACRE rules, the second trigger in the ACRE program. However, these are just estimates. The possibility of no payments also exists.

Farmers who did not sign up for ACRE in 2009 need to evaluate their specific conditions and payment limits and decide which programme is the best option for them in 2010. Those who signed up for ACRE in 2009 cannot revoke this decision.

Based on my calculations, the likelihood of a payment in all three major crops (corn, soybean, and wheat) is high enough that farmers should seriously consider this decision. Current indicators point to a good production year, which points to dropping prices, which may turn into lower revenue. Farmers may well benefit by "buying into" the ACRE programme as revenue insurance in case the markets turns down. For 2010, the cost of losing 20 percent of a farmer's direct payments (DP) may be worth the insurance of the market and weather moving against gross revenue.

If 2010 revenue does decline, the rules of ACRE will bring down the state guarantee in future years, but the potential benefit of having higher payments with ACRE in 2010 may easily outweigh the loss of DP in future years.
TheCattleSite News Desk